Luminous carpeting | A unique new way to make floor designs truly persuasive
August 20, 2015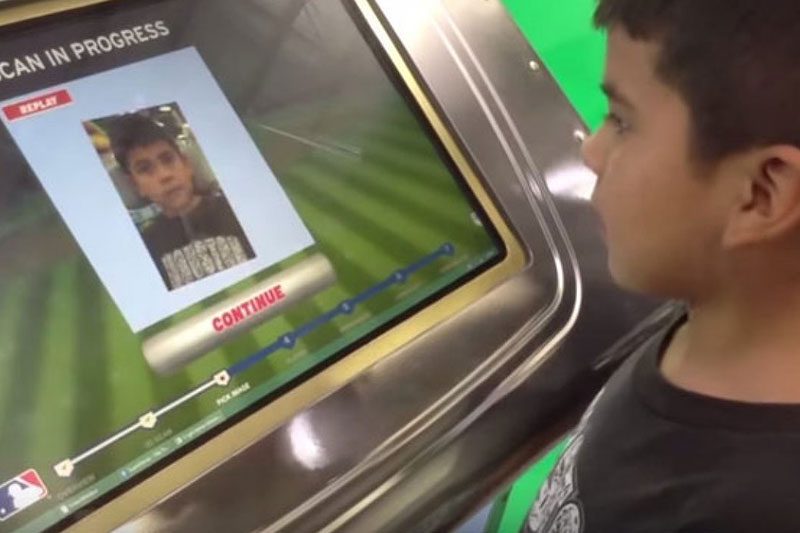 How to 3D Scan Your Face and 3D Print onto MLB Figurine
September 3, 2015
From IronWorkers Magazine – August 2015 Local 401 Member Invents the "Cable Vault" to Protect Ironworkers In March 2014, Tom Scannell, an 18-year ironworker member of Local 401 (Philadelphia), attended a foreman's safety meeting at the Local 401 meeting place hosted by Steve Rank, executive director of safety and health for the Iron Workers International, Susan Dachowski of Northwest Erectors and Michelle Paxton of Berlin Steel. At that meeting was discussed the importance of maintaining the integrity of the perimeter cables on a jobsite, and the responsibility, man-hours and liability involved with maintaining the perimeter and interior safety cables. Everyone involved with the erection of a high-rise building is well aware these cables are often removed or altered during the construction process. There are many reasons to alter the cables, whether it is for loading materials, better access to a particular trades work, working with a Lull or to create head room for clearance for a crane pick. Unfortunately, there have been many fatalities and serious injuries attributed to altering perimeter cables. On Tom Scannell's way home from the meeting he had an idea to design a product that could prevent the removal of cable clamps on safety cables. Tom developed a working draft and prototype of the cable vault and realized there was a great potential for the product to prevent incidents involving the alteration of safety cables. The cable vault can be easily slid over safety cables and clamps immediately after using a cable dog, come-along and installing the cable clamps. Once the cable vault covers the safety cable and clamps, it is locked and cannot be removed without a key. The cable vault is made from HDPE high density polyethylene molded plastic, colored yellow for high visibility, reusable and durable for a shelf life of 2 ½ years, and designed to withstand extreme hot and cold weather conditions. Enser Corp., located in Cinnaminson, New Jersey, fabricates the cable vaults, a family owned company for over 40 years and proud members of American Made Matters. Tom Scannell's cable vault product helps to prevent workplace incidents attributed to unauthorized removal of perimeter and interior safety cable systems. Congratulations Tom, another great safety innovation developed by a union ironworker. For more product information and to view a photo gallery and video on the cable vault, visit Tom Scannell's website at cablevault.net or call (215) 708-0189.

Learn more about how ENSER can help you with your Fabrication needs?
Engineering Services
---
Whether you need engineering services for the world's largest power rollers or something smaller, ENSER Corp, has the engineering skills and know-how to complete your project.