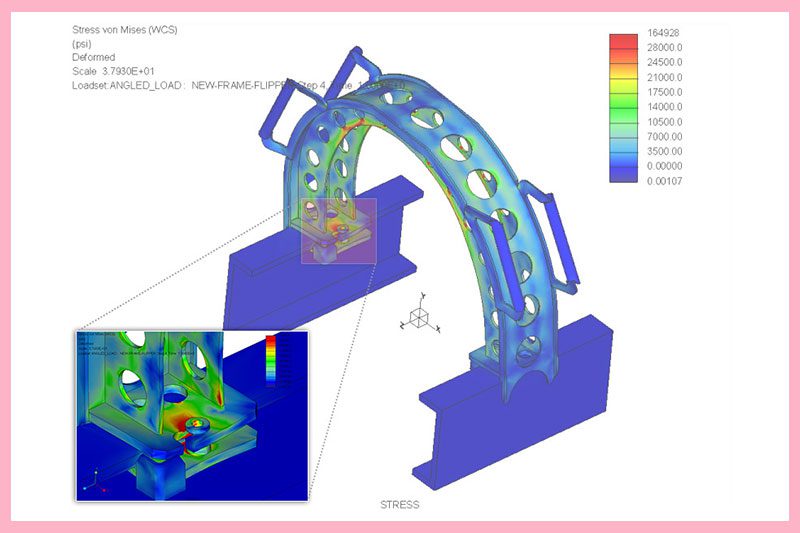 The Top 5 Cost Benefits of Finite Element Analysis in Engineering Projects
October 3, 2022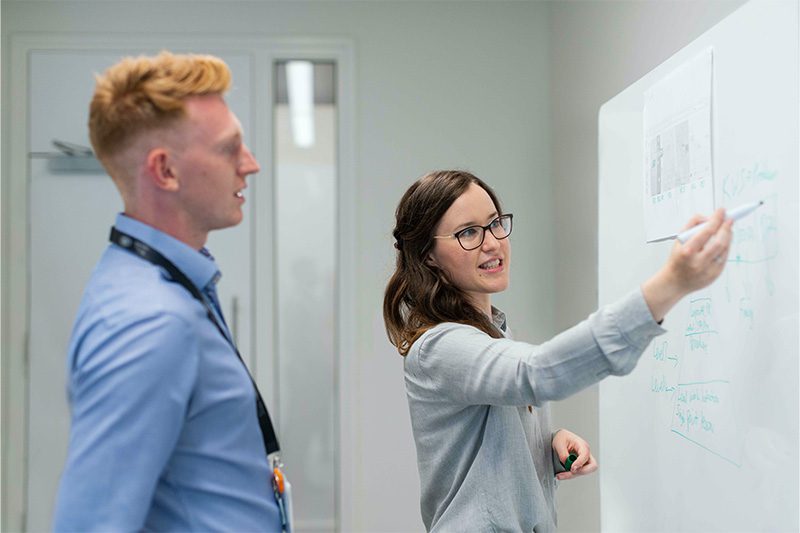 Should engineering be outsourced?
November 1, 2022
To better understand what's next in manufacturing, let's consider its previous periods of innovation, from the development of steam-powered machines to the integration of machinery and artificial intelligence that delivers the automation of today. Welcome to Industry 4.0, the future of manufacturing.
In this article, we explore Industry 4.0 as it relates to manufacturing and what this next industry revolution means to you.
What is Industry 4.0?
Industry 4.0 is a concept associated with physical and virtual systems with an emphasis on increasing the use of automated systems and data technology within the manufacturing industry. It is the natural evolution of previous industrial revolutions.
What does Industry 4.0 mean for manufacturing?
Industry 4.0 offers great benefits to manufacturers, including automation and robotics, supply chain management improvements, and predictive maintenance:
On connected factory floors, robots powered by artificial intelligence improve manufacturing while integrated systems predict optimal times for maintenance windows
Greater data visibility and insight into supply chain management results in more efficient product life cycles
Real-time inventory tracking and optimal logistics are other benefits of Industry 4.0
Our contributions to this industrial revolution
The best way to implement new technology and transition to Industry 4.0 is by partnering with an expert in the field – an expert like us. Since 1947, we have been engineering, designing, testing, and manufacturing products for thousands of clients, and more recently for clients that are implementing key aspects of Industry 4.0, including:
Breeze-Eastern
With an automated Hoist Testing System for helicopter rescue hoists, which has:
Reduced the loading and unloading time for testing by 50% for each unit
Reduced the labor required by 33%
Increased the accuracy of the testing process by 23%

Siemens
With an upgrade to their Power Roller System used for a Parsons 660MW Generator, which:
Simplified rewind and maintenance activities significantly
Removed the need for scaffolding installation around the core
Improved access for inspections, maintenance, and instrumentation

Multipli Machinery
Partnered with us to redesign their Counter Flow Wet Vat units with modern and innovative technology:
Developed a next-gen design for their vat units that generated a marked improvement in mill productivity and output
Led to a higher quality product and increased consistency
A solution that allowed their market share to grow
Other notable projects:
Integrated assembly line tooling
Robotics automation
Automated testing fixtures
Simplified manufacturing processes
With over 500 years of active experience, our team with a diverse pool of knowledge, has helped clients in a myriad of industries to succeed. We're a recognized industry leader providing engineering services, specialized engineering staffing, custom manufacturing solutions as well as tooling and fixture design solutions.
Are you ready for what's next in manufacturing, and engineering?
We are, contact us today and learn how to improve your projects with next generation efficiency.
Our history defines us. We can take the right steps to define yours.
---
Engineering Services
---
Contact us today and put our expertise into your next project.