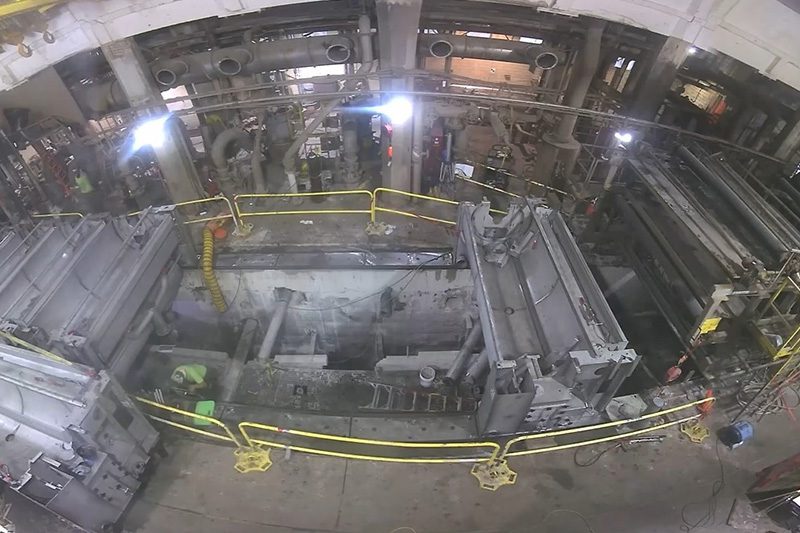 ENSER Corp and Multipli Machine Inc Announce a Vat Forming Wet End Technology for the Pulp and Paper Industry
October 23, 2023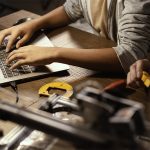 Prototyping Tools in Mechanical Engineering for Enhanced Manufacturing Efficiency and Rapid Product Development
November 13, 2023
In the ever-evolving landscape of engineering, the demand for flexibility and expertise has become increasingly paramount. As project requirements continue to fluctuate and evolve, the need for an agile and skilled workforce has never been more critical. This is where temporary or contract engineering staffing comes into play, offering a viable solution that not only addresses the immediate demands of a project but also unlocks a myriad of benefits that propel businesses towards sustainable growth and success. In this blog post, we delve into the profound advantages of leveraging contract engineering staffing and how it can be a game-changer for your company.
Understanding the Need for Contract Engineering Staffing
In today's competitive engineering sector, companies often grapple with the challenge of meeting immediate project demands. The landscape is characterized by fluctuating workloads, varying skill requirements, and rapidly changing project scopes. These dynamics necessitate the need for a workforce that can swiftly adapt to the evolving demands of the industry. Contract engineering staffing addresses these challenges by providing a flexible and scalable solution that allows companies to meet project deadlines without compromising on quality or expertise.
Leveraging Flexibility: The Advantages of Contract Engineering Staffing
Scalability: Adapting Resources to Fluctuating Workloads

One of the primary advantages of contract engineering staffing is the ability to scale resources according to project requirements. Whether it's a short-term project with an urgent deadline or a long-term endeavor with intermittent high workloads, temporary or contract engineering staffing enables companies to access skilled professionals precisely when they are needed the most. This scalable approach not only optimizes resource allocation but also helps in mitigating the risk of overstaffing during periods of reduced project activity.

Cost-Efficiency: Mitigating Overhead Costs Through On-Demand Staffing Solutions

Contract engineering staffing offers a cost-effective solution for companies looking to manage their overhead expenses efficiently. By leveraging temporary professionals, businesses can avoid the financial burden associated with hiring full-time employees, such as salaries, benefits, and training costs. This cost-efficient approach allows companies to allocate their resources strategically, thereby maximizing their return on investment and bolstering their financial sustainability.

Risk Mitigation: Ensuring Compliance and Meeting Project Deadlines

In the engineering sector, meeting compliance standards and adhering to strict project deadlines are critical to success. Contract engineering staffing provides companies with access to professionals who are well-versed in industry regulations and possess the necessary expertise to ensure project compliance. With a dedicated pool of skilled engineers, companies can mitigate the risks associated with non-compliance and confidently meet project milestones within the stipulated timeframes.

Access to Specialized Skills: Tapping into a Pool of Diverse Engineering Talent

Contract engineering staffing opens the door to a diverse pool of specialized talent, offering companies access to professionals with niche skills and expertise. Whether it's software development, manufacturing engineer, or mechanical design, temporary staffing solutions enable companies to tap into a network of highly skilled engineers who can bring a fresh perspective and innovative solutions to complex engineering challenges. This access to specialized skills not only enhances project outcomes but also fosters a culture of continuous learning and development within the organization.
Showcasing Expertise: The Impact of Highly Skilled Contract Engineering Staffing
Meeting Complex Project Requirements with Specialized Knowledge

The success of engineering projects often hinges on the availability of specialized knowledge and expertise. Contract engineering staffing equips companies with professionals who possess in-depth knowledge of specific engineering domains, enabling them to tackle complex project requirements with precision and efficiency. Whether it's navigating intricate technical challenges or implementing advanced engineering solutions, temporary engineering staff bring a wealth of specialized expertise to the table, ensuring that projects are executed seamlessly and to the highest standards.

Enhancing Innovation through the Integration of Fresh Perspectives

Innovation is the lifeblood of the engineering industry, driving continuous advancements and technological breakthroughs. Contract engineering staffing injects fresh perspectives into projects, fostering a culture of innovation and creativity within the organization. By incorporating diverse viewpoints and approaches, contract or temporary staff can contribute valuable insights and novel ideas that can revolutionize existing processes and lead to the development of cutting-edge engineering solutions. This infusion of innovation not only enhances project outcomes but also positions companies at the forefront of industry innovation and advancement.

Bridging Skill Gaps and Enhancing In-House Capabilities for Better Project Execution

Contract engineering staffing plays a pivotal role in bridging skill gaps within an organization, enabling companies to bolster their in-house capabilities and expand their engineering expertise. By complementing the existing workforce with specialized professionals, companies can enhance their project execution capabilities and undertake more complex and demanding projects with confidence. This collaborative approach fosters knowledge sharing and skill transfer, empowering the internal team to acquire new skills and expand their technical proficiencies, ultimately driving long-term organizational growth and success.

We understand the intricacies of the engineering industry and the critical role that flexibility and expertise play in achieving project success. With our proven track record in engineering staffing, we specialize in providing tailored and scalable contract engineering staffing solutions that cater to the unique needs of your projects. Our team of experienced professionals is equipped with the knowledge and skills to seamlessly integrate into your workflow, ensuring that your project requirements are met with the highest level of efficiency and proficiency.

Overview of our Proven Track Record in Contract Engineering Staffing

With years of experience in the engineering sector, we established ourselves as a trusted partner for companies seeking contract engineering staffing solutions. Our commitment to excellence and our relentless pursuit of quality have enabled us to build strong and enduring partnerships with clients across various industries, delivering exceptional results that exceed expectations. We cater to a diverse range of industries and specialize in a multitude of engineering fields. Our extensive network of skilled professionals spans across various specialties, allowing us to match the right talent to your specific project requirements and industry demands.

How we Match the Right Talent to Project Needs

Our meticulous and streamlined process for matching the right talent to your project needs sets us apart in the industry. We take the time to understand your project requirements and organizational goals, enabling us to identify professionals who not only possess the required skills but also align with your company's culture and values. Being an engineering services company, our candidates are vetted by engineers with proven expertise in diverse fields See related post Get Engineering Talent for your Projects ..., to ensure that every temporary engineering staff member we recommend is not only technically proficient but also a cultural fit, seamlessly integrating into your team and contributing to the overall success of your projects.

ENSER is a specialized engineering services company that has over 76 years of experience in design, fabrication, and engineering staffing solutions for various industries. Owned and operated by engineers who understand the technical needs and challenges of engineering projects. ENSER can provide you with the best and most cost-effective engineering solutions, ranging from contract engineering staffing to design, testing, analysis, and manufacturing. We can deliver diverse technology, performance, quality, cost, and reliability from a single source.
One of the 10 Best Engineering Staffing Agencies in America in 2023
---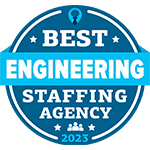 Elevate Your Team's Performance with Contract Engineering Staffing
Whether you need contract engineering staffing, full-time employees, or project-based solutions, ENSER can help you find the right fit for your engineering needs. ENSER is the first and best choice among the top engineering staffing agencies in America.