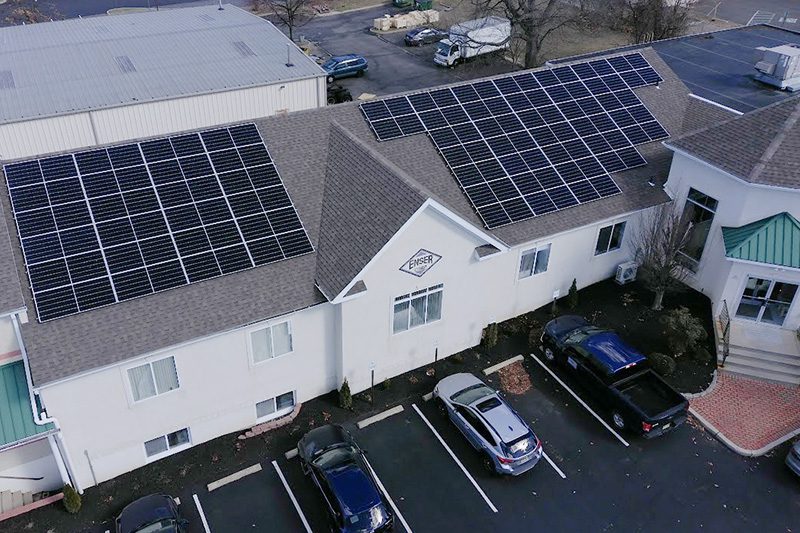 ENSER Continues Reducing Carbon Footprint
March 20, 2023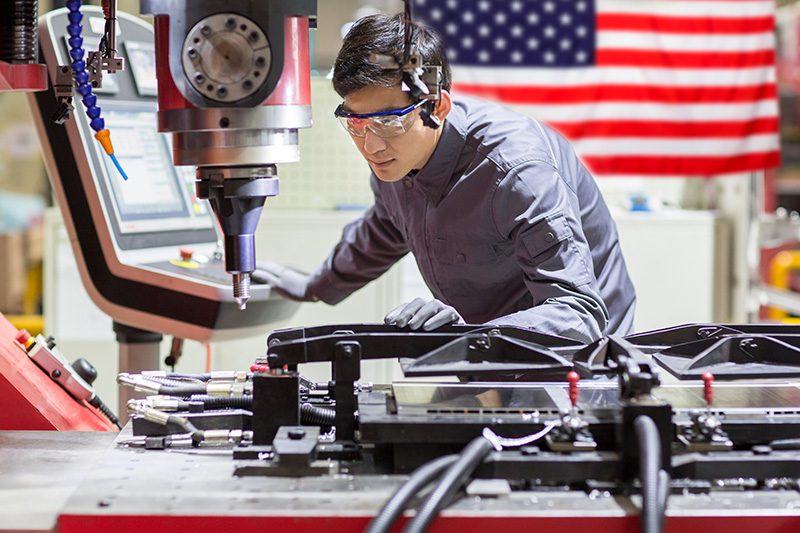 Reshoring Becomes Popular Among US CEOs: 82% Adopted or Are Pursuing
May 9, 2023
When you need engineering talent, you need an agency that genuinely understands your needs, and who better to help than one run by engineers? Our recruitment services provide skilled Engineers, Designers, Technicians, or other engineering support to help companies overcome the challenges associated with workload surges, temporary projects, short-term engineering gaps, and unfilled positions. Worrying about missed opportunities because of being understaffed can become a thing of the past.
One of the 10 Best Engineering Staffing Agencies in America in 2023
"With an exceptional track record and a team of talented experts, ENSER is uniquely qualified to provide individualized engineering solutions to meet each candidate's unique needs. Because they specialize in engineering services, this gives them a competitive advantage over other general staffing companies." – FindMyProfession.com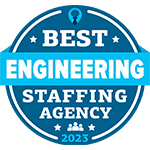 We want to make your life easier and here's how we help
With three placement options available, we provide the flexibility to fill your engineering talent needs optimally for your specific situation:

• Contract: A contract engineering candidate is employed by ENSER but supplements your full-time staff for agreed-upon terms. When ongoing productivity and cost management are essential, this solution is ideal.

• Contract-to-Direct: Unexpected vacant positions do not have to disrupt your flow. Now you can quickly staff the position with the option to hire full-time. This provides an opportunity to ensure the candidate is a good fit.

• Direct Hire: We will find you the perfect candidate for your open position. This option allows you to add qualified permeant staff to your engineering team.

When engineering talent is placed with your team, you want to know they have been vetted to ensure their skill set and experience align with your project goals and team. After all, we bring 75 years of engineering and project management experience and have provided engineering talent to teams across the US for well over 3 decades.
By understanding your needs, we ensure the professionals we connect you with are the best fit for your project and your team and all our candidates are subject to:
Background checks
Drug screens
E-Verify
We place engineering talent in diverse industries, including:
Aerospace
Controls
Electrical
Industrial
Mechanical
Manufacturing
Quality Control
Research & Development
Our engineering talent consists of:
Engineers
Engineering technicians
Designers
Drafters
Project managers
Take 2 minutes to see how we can help you and your team
Invest 2 minutes in your team and see how we can help address the staffing pain points you and your team are experiencing and see how we can help you solve them with the right engineering talent.
Contact us today to learn how our experienced team can help you.