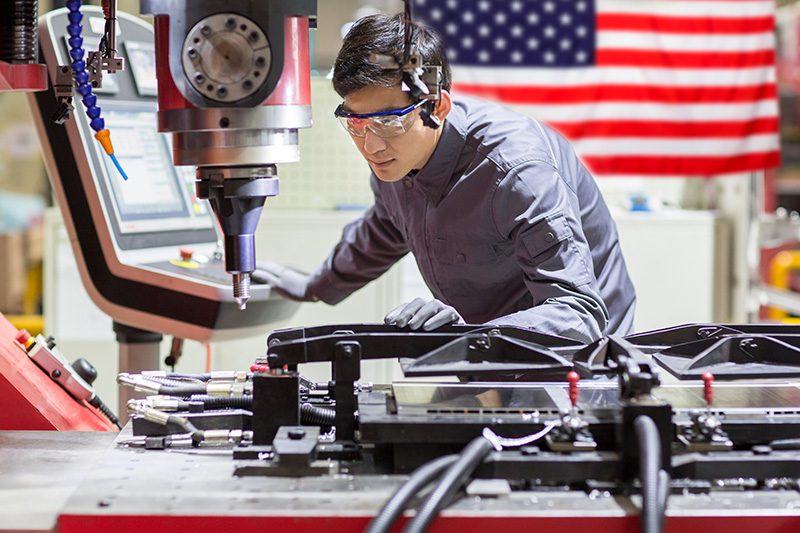 Reshoring Becomes Popular Among US CEOs: 82% Adopted or Are Pursuing
May 9, 2023
Understanding Requirements for Below-the-Hook-Lifting Fixtures: An Introduction to ASME B30.20 
June 12, 2023
In the competitive landscape of engineering staffing, finding the right talent for your organization is paramount. To ensure successful placements, it's essential to recognize the invaluable role that engineers play in the candidate vetting process. In this blog post, we delve into the importance of having engineers actively involved in screening and assessing potential candidates. By leveraging their technical expertise and industry insights, companies can enhance the quality of their engineering staffing solutions and build stronger teams.
Deep Understanding of Technical Requirements
Engineers possess an innate understanding of the technical skills and qualifications required for specific engineering roles. Our own engineers are experienced in tooling and fixtures, design and build, below the hook lifting devices (BTH), finite element analysis (FEA), industrial carts and turnkey manufacturing. By involving our engineers, with a wide range of expertise, in the vetting process, your organization can ensure that candidates possess the necessary technical knowledge and expertise to excel in the desired positions. Engineers can effectively evaluate candidates' proficiency in relevant software tools, methodologies, industry standards, and specialized knowledge, mitigating the risk of mismatched placements.
Assessing Practical Problem-Solving Abilities
Technical competence is only one aspect of engineering staffing. The ability to solve complex problems is equally crucial. Engineers are adept at evaluating candidates' problem-solving skills, their approach to critical thinking, and their ability to apply theoretical knowledge to real-world engineering challenges. By involving engineers in the vetting process, your organization can ensure that candidates possess the practical problem-solving abilities necessary to thrive in their roles.
Industry Insights and Domain Knowledge
Engineers bring valuable industry insights and domain knowledge to the candidate vetting process. They can assess candidates' familiarity with industry-specific regulations, best practices, emerging technologies, and trends. This insight is particularly vital for specialized engineering roles where an understanding of industry-specific challenges is essential. Our own engineering team, which includes engineers that have been with ENSER Corp for over 30 years, has gathered deep industry knowledge that has contributed to the success of our clients' projects. By involving engineers in the screening process, your organization can identify candidates who not only possess technical skills but also demonstrate a comprehensive understanding of the industry landscape.
Cultural Fit and Team Collaboration
Engineering staffing is not solely about technical competence; it's also about finding candidates who align with the organization's culture and can thrive within the team dynamics. Engineers, being part of the engineering ecosystem, can effectively gauge candidates' interpersonal skills, teamwork capabilities, and adaptability. By involving engineers in the vetting process, your organization can ensure a better cultural fit, enhancing collaboration and productivity within your engineering teams.
Continuous Learning and Development
Lastly, engineers' involvement in the candidate vetting process can contribute to a culture of continuous learning and development. Their expertise allows them to identify candidates who show a passion for growth, a willingness to learn, and the potential for long-term success. By selecting candidates who exhibit a commitment to professional development, your organization can foster a culture of innovation and adaptability, enabling teams to stay ahead in a rapidly evolving engineering landscape.
In short, incorporating engineers into the candidate vetting process is a crucial step for engineering staffing companies. Their technical expertise, problem-solving abilities, industry insights, and cultural fit assessment greatly enhance the quality of placements. By recognizing and leveraging the importance of engineers in candidate evaluation, organizations can build high-performing teams that drive innovation, success, and client satisfaction.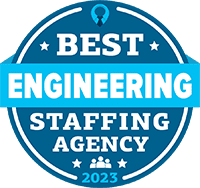 ---
Ready to elevate your engineering staffing solutions to the next level?
---
Partner with us and experience the difference of having engineers actively involved in the candidate vetting process. Whether your project requires engineers with experience in areas such as design and build, turnkey manufacturing, finite element analysis (FEA), below the hook lifting devices (BTH), industrial carts, we have the engineers with the experience and knowledge to vet your candidates.
Contact us today to unlock the potential of technical expertise, industry insights, and exceptional talent. Let's build stronger teams and drive your organization's success together. Don't settle for ordinary, choose extraordinary engineering staffing solutions. Take the first step by reaching out to us now!