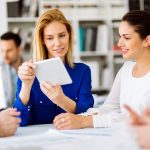 The Crucial Role of Engineers in Vetting Engineering Staffing Candidates
June 5, 2023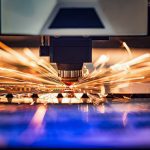 The Current State of the Manufacturing Industry in the US: Engineering Services, Staffing, Reshoring, Technology, and Sustainability
July 10, 2023
Lifting fixtures are essential elements of many manufacturing and construction sites, allowing heavy loads to be moved under precise control. Below-the-Hook (BTH) lifting fixtures or devices have many advantages (see the top advantages of BTH lifting devices) but can be dangerous if not designed well and operated safely. To ensure compliant design and performance, the American Society of Mechanical Engineers (ASME) has established a set of safety standards that all manufacturers and operators of BTH lifting fixtures must follow.  
The correct standards can be difficult to find or ambiguous in real-case scenarios. We have spent the time looking through the standards to apply them to a diverse number of applications. As a mechanical engineering company, we do this with our work in below-the-hook lifting devices. In this blog post, we will summarize the ASME B30 standard as it applies to below-the-hook lifting devices. 
What is ASME B30? 
The ASME safety standards are designed to protect those who work with cranes and other heavy-lifting machines. ASME B30 is the section entitled "Safety Standard for Cableways, Cranes, Derricks, Hoists, Hooks, Jacks, and Slings".  
The ASME B30.20 Standards
ASME B30.20 refers to all BTH lifting devices, including overhead and gantry cranes, single or multiple girder top-running bridge cranes, and top-running trolley hoists. ASME B30.20 covers the following topics:
Definitions, scope, references, and personal competence expectations 
General construction and installation guidelines 
Inspection and testing standards 
Operator training and operation 
General and periodic maintenance 
All work related to BTH lifting devices must comply with ASME B30.20, including the use of clamps for positioning and anchoring loads.
ASME BTH-1
AS ASME B30.20 and BTH-1 are the primary safety standards for all BTH lifting devices and define
the design requirements for developing BTH lifting devices and it covers the following elements:
Lifting magnet design requirements
Electrical component requirements
Mechanical design requirements, including wire rope, rigging hardware, sheaves, gear, shafts, bearings, and fasteners
Structural and connection design requirements, including all pins, bolts, and welds
Classification of the hook lifting device based on lifting capacity
Cultural Fit and Team Collaboration
Engineering staffing is not solely about technical competence; it's also about finding candidates who align with the organization's culture and can thrive within the team dynamics. Engineers, being part of the engineering ecosystem, can effectively gauge candidates' interpersonal skills, teamwork capabilities, and adaptability. By involving engineers in the vetting process, your organization can ensure a better cultural fit, enhancing collaboration and productivity within your engineering teams.
How to Check for ASME B30.20 Compliance
To determine compliance with ASME safety standards, check for rated load markings on the lifting device. If compliant, the rated load should be marked on the device in a legible form, typically on a nameplate or with some other permanent marking method. For lifters that contain multiple parts, each lifting part should have its own rated load markings.
Each nameplate or permanent tag should include the following information:
Manufacturer's name and address (can be a website address)
Unique serial number
Weight of the device (if over 100 pounds)
Rated load
Cold current amps (electric lifting devices)
Rated voltage (electric lifting devices)
ASME BTH-1 design category
ASME BTH-1 service class
Conditions and Verification of BTH Design Requirements 
Common mechanical design doctrine is expected to be followed in the development of BTH devices.  Verification of suitable performance expectations includes a global safety factor and local safety factors.  Local device safety factors are typically driven by service class, design category, and load connection details.  Simulation, such as Finite element analysis (FEA) is an acceptable method to prove design worthiness.  Traditional hand calculations are also acceptable as design proof.  ASME BTH-1 allows for physical load testing at an elevated load level as validation of performance.  The certifying agency is typically an independent, accredited source using calibrated weights and performing prescribed, timed lifting events. Some organizations expect to see the results of the theoretical investigation as well as the certified physical test results as complete verification of the system. 
Changes Seen in ASME B30.20
The ASME Committee reviews and updates the safety standards based on new data, technological advances, and changing industry and environmental needs. In 2021, the ASME made updates to the previous version of the standards released in 2018. Some of the changes include:
Changes to loading test requirements
Clarification of inspection requirements timelines
Added sections to cover the removal of lifting equipment if unsafe conditions exist, including indicators of heat damage, loose or missing fasteners or guards, excessive corrosion, deformation, cracks, or wear.
All manufacturers, operators, and owners of BTH lifting fixtures should have a copy of the latest ASME safety standards, which can be purchased directly from the American Society of Mechanical Engineers website.  
Ensure the Safety of Your Work Environment
The ASME B30.20 serves as a comprehensive manual for ensuring occupational safety while handling a lifting device. This guidebook details safety requirements for all types of under-the-hook crane systems, covering various aspects such as their design, operation, maintenance, and operator training. 
---
Ready to elevate your engineering projects to the next level?
---
With a proven track record of excellence and expertise spanning decades, ENSER Corp is your trusted partner for precision engineering solutions. By choosing ENSER Corp, you gain access to a team of dedicated professionals armed with cutting-edge technology, industry-leading knowledge, and an unwavering commitment to delivering unparalleled results. From concept to completion every project is meticulously executed, meeting the highest standards of safety, efficiency, and innovation. In a field where precision and reliability are paramount, ENSER Corp stands as the epitome of engineering excellence, ready to elevate your engineering projects to new heights.