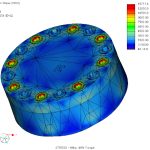 Precision Engineering: Achieving Accurate Results with FEA Simulations
August 14, 2023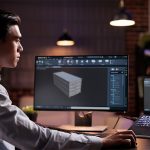 Contract Engineering Services: Leveraging External Expertise for Project Success
August 28, 2023
In the dynamic world of mechanical engineering, innovation is the driving force that unlocks efficiency and propels industries forward. One essential aspect of this innovation lies in tooling and fixture solutions. Tools, fixtures, and jigs play a pivotal role in shaping the way we approach mechanical design and manufacturing. The quest for precision, customization, and efficiency has given rise to a new era of tooling solutions that cater to complex mechanical designs. In this article, we delve deep into the world of innovative tooling solutions, exploring how they are revolutionizing mechanical engineering processes and maximizing efficiency.
The Foundation: Tooling, Fixtures, and Jigs
Tooling, as the cornerstone of mechanical engineering, encompasses a wide range of instruments used in various stages of manufacturing. It encompasses everything from simple handheld tools to complex automated machinery. Fixtures and jigs are specialized tooling devices that aid in holding and guiding workpieces during machining and assembly processes. Their importance lies in enhancing precision, reducing errors, and minimizing wastage of resources. The synergy of these elements ensures that the mechanical design and manufacturing processes are executed seamlessly.
Precision in Every Detail: Custom Fixtures and Precision Tooling
In the world of mechanical engineering, precision is not just a preference – it's a necessity. The emergence of precision tooling and custom fixtures has been a game-changer. Precision tooling refers to highly specialized tools that are designed to achieve exceptionally tight tolerances and accurate results. Custom fixtures, on the other hand, are tailor-made devices that provide optimal support and alignment for unique workpieces, ensuring that the desired precision is achieved. Imagine a scenario where a complex aerospace component needs to be manufactured with utmost precision. Traditional off-the-shelf tooling solutions might fall short in meeting the required specifications. This is where custom fixtures and precision tooling step in. By crafting fixtures that are tailored to the specific dimensions and intricacies of the component, manufacturers can ensure that every detail is meticulously accounted for. This level of precision not only guarantees the quality of the final product but also reduces the likelihood of defects and the need for rework. One remarkable example that vividly demonstrates the impact of custom fixtures on mechanical engineering efficiency is the Flip Jig Fixture developed by ENSER Corp. This ingenious solution emerged from a customer pain point that is all too familiar – the need to optimize a critical manufacturing process plagued by inefficiencies and inaccuracies. The customer faced challenges in consistently achieving precise alignment and accuracy during the manufacturing of intricate components, leading to increased waste and extended production times.
Crafting Efficiency: Innovative Tool Design
Innovation is not limited to the final product; it extends to the tools themselves. Tool design has evolved significantly, embracing new materials, ergonomic considerations, and advanced manufacturing techniques. Engineers are now leveraging cutting-edge technologies like additive manufacturing to create tools with intricate geometries that were once deemed impossible. Consider a scenario where a traditional tool design hindered access to certain areas of a workpiece, leading to inefficiencies and delays. Through innovative tool design, engineers can create tools that are not only functional but also ergonomically designed, allowing for smoother operations and reduced operator fatigue. This holistic approach to tool design exemplifies the essence of unlocking efficiency in mechanical engineering processes.
Synergy in Action: Jigs and Fixtures in Complex Assembly
The interplay between jigs and fixtures is a prime example of synergy in mechanical engineering. Jigs are designed to hold and guide individual components during assembly, ensuring accurate alignment and placement. Fixtures, on the other hand, secure these components in place, allowing for precise joining, welding, or fastening. Together, they form an indispensable duo that streamlines complex assembly processes. Think about assembling intricate machinery for industrial automation. The components involved might be intricate, delicate, and vulnerable to misalignment. By employing jigs and fixtures that are customized to accommodate these specific components, manufacturers can achieve seamless assembly with minimal room for error. This not only enhances the efficiency of the assembly process but also contributes to the overall quality and longevity of the final product.
From Concept to Reality: The Journey of Tool Manufacturing
Tool manufacturing is an art that demands a deep understanding of mechanical principles, materials science, and engineering expertise. The journey from concept to reality involves meticulous planning, precise execution, and continuous improvement. Every tool, fixture, or jig is a testament to the ingenuity and dedication of engineers who strive to make the impossible possible. Consider the development of a specialized tool for the medical industry – a tool that requires a delicate balance between functionality, hygiene, and precision. The process of tool manufacturing involves selecting materials that are biocompatible, engineering a design that accommodates sterile environments, and ensuring that the tool meets stringent quality standards. This journey showcases how tool manufacturing has evolved beyond mere functionality to become a fusion of science and artistry.
Tailoring Solutions to Complexity: Fixture Design in a New Light
Fixture design has emerged as a critical aspect of mechanical engineering, especially when dealing with complex geometries and intricate workpieces. Fixtures are no longer viewed as utilitarian devices; they are now integral components that contribute to the overall success of a project. Fixture design involves a deep understanding of the workpiece, its unique challenges, and the desired outcomes. Consider a scenario where an innovative architectural component needs to be manufactured with precision and consistency. Traditional fixtures might not accommodate the intricate curves and angles of the workpiece. Through advanced fixture design, engineers can create modular fixtures that adapt to the changing contours of the workpiece, ensuring uniformity and accuracy in every piece produced. This approach to fixture design showcases how adaptability and customization are redefining the boundaries of efficiency in mechanical engineering.
The Critical Role of Inspection Fixtures
In the pursuit of precision, the role of inspection fixtures emerges as a critical aspect of modern mechanical engineering. These fixtures act as the final gatekeepers, ensuring that every part produced is well within specified tolerances. As components become increasingly intricate and demands for accuracy surge, inspection fixtures play a pivotal role in maintaining quality standards. When manufacturing components for industries like automotive or aerospace, even the slightest deviation from design specifications can have cascading effects on performance and safety. Inspection Fixtures are meticulously designed to capture and measure key dimensions, angles, and alignments. They are engineered with exceptional precision, often utilizing cutting-edge measurement technologies like laser scanning and coordinate measuring machines (CMMs). Imagine crafting a crucial aerospace component where even a minute variation can compromise the entire project. Through inspection fixtures, manufacturers can meticulously assess each part's conformity to the desired specifications. Any deviation beyond acceptable limits triggers corrective actions, preventing defective components from progressing further in the manufacturing process. This not only safeguards the final product's quality but also reduces the likelihood of costly rework and recalls. Incorporating inspection fixtures within the tooling solutions landscape amplifies the pursuit of efficiency and excellence. They empower engineers and manufacturers with the ability to identify and rectify deviations early in the production cycle, streamlining processes, and upholding the reputation for delivering precision-engineered products. As the demand for ever-higher levels of accuracy continues to rise, inspection fixtures stand as a testament to the indomitable spirit of innovation driving mechanical engineering forward.
Innovative Tooling Solutions for Complex Mechanical Designs: A New Frontier
The phrase "Innovative tooling solutions for complex mechanical designs" encapsulates the spirit of progress that defines modern mechanical engineering. As technology continues to advance, engineers are poised to unlock new levels of efficiency, precision, and creativity. From precision tooling to custom fixtures, from innovative tool design to the synergy of jigs and fixtures, the journey to excellence is characterized by constant exploration and evolution.
Ready to revolutionize your mechanical designs? Explore how our innovative tooling and fixtures solutions can unlock new dimensions of efficiency in engineering.
The world of mechanical engineering is witnessing a paradigm shift in how tools are perceived, designed, and manufactured. The convergence of technology, expertise, and innovation has paved the way for tooling solutions that are tailored to the unique challenges of complex mechanical designs. As we stand on the brink of a new era, the opportunities are limitless, and the potential for unlocking efficiency is boundless. Embracing these innovative tooling solutions, we are not just shaping the future of mechanical engineering – we are redefining it. With a rich legacy steeped in engineering excellence, ENSER Corp. has been a pioneering force in the industry for decades. Our journey through time is a testament to our unwavering commitment to innovation and precision. Since our inception in 1947, we have diligently honed our craft, evolving from humble beginnings to become a stalwart name in the engineering landscape. Our Tools and Fixtures services stand as a testament to our expertise in shaping mechanical design processes. With a profound understanding of the intricate interplay between tooling, fixtures, and efficiency, we have crafted solutions that transcend the ordinary. Our dedication to precision tooling, custom fixtures, and innovative tool design has not only revolutionized the way complex mechanical designs are approached but has also set new standards for excellence. As we continue to pave the path forward, our long-standing history intertwines seamlessly with our vision for the future – a future where ENSER Corp. remains at the forefront of delivering unmatched engineering solutions that propel industries toward new horizons.
Contact us today and learn more about our tooling and fixture solutions and how we can help elevate your projects.