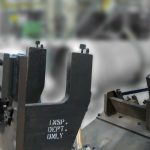 Innovative Tooling and Fixtures Solutions in Mechanical Engineering
August 25, 2023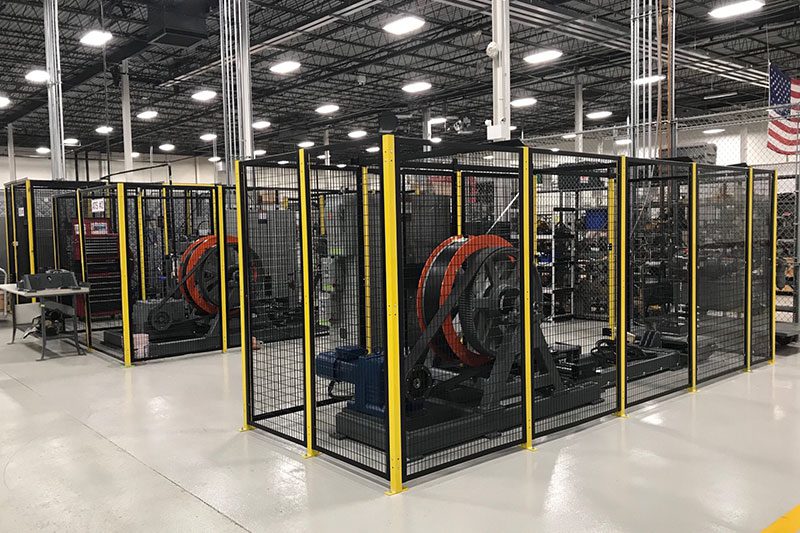 Enhancing Efficiency with Test and Measurement Tools
September 19, 2023
In today's fast-paced and ever-evolving business landscape, engineering projects are becoming increasingly complex and challenging. As companies strive to innovate and meet market demands, having access to the right talent can make all the difference in project success. This is where contract engineering services step in, offering a flexible and efficient solution to meet specialized staffing needs. In this blog post, we'll delve into the world of contract engineering services and explore how they can help businesses thrive in a competitive environment.
The Challenge of Engineering Recruitment
Recruiting top-tier engineering talent is a task that requires time, resources, and a comprehensive understanding of the industry. With specific skill sets in demand and a shortage of qualified professionals, companies often find themselves in a competitive race to secure the best engineering professionals. The traditional hiring process can be cumbersome, resulting in delayed projects and missed opportunities.
Engineering Staffing Solutions for Modern Challenges
At ENSER Corp we redefine the landscape of engineering staffing through innovative solutions that directly tackle the challenges of recruitment. Our unique expertise resides in seamlessly connecting businesses with exceptional engineering professionals, all facilitated by our dedicated contract engineering services. And as a working engineering company, we rely on the real-world experience and knowledge of our engineering team in vetting our candidates.  We explored this very same in our "The Crucial Role of Engineers in Vetting Engineering Staffing Candidates" blog post. Whether your project demands a short-term surge of expertise or a sustained long-term engagement, ENSER Corp boasts a reservoir of pre-screened, highly qualified candidates, poised to seamlessly integrate, and contribute from day one.
The Power of Contract Engineering Services
Flexibility: One of the most significant advantages of contract engineering services is the flexibility they offer. Businesses can quickly scale their workforce up or down based on project requirements. Whether it's a sudden increase in workload or a specialized task that demands unique expertise, contract engineering services provide the agility to adapt to changing circumstances.
Access to Specialized Talent: Some projects require a niche skill set that might not be available within the existing workforce. Contract engineering services bridge this gap by connecting businesses with professionals who have the precise knowledge needed to tackle complex challenges. This access to specialized talent can accelerate project timelines and enhance the quality of deliverables.
Cost-Effectiveness: Traditional hiring comes with overhead costs such as recruitment, onboarding, and benefits. Contract engineering services eliminate these expenses, allowing companies to allocate resources more efficiently. By paying for the expertise only when it's required, businesses can optimize their budget without compromising on quality.
Reduced Time-to-Hire: When a project is time-sensitive, everyday counts. Contract engineering services significantly reduce the time it takes to identify, interview, and onboard the right professionals. This streamlined process ensures that projects kick off promptly, helping businesses meet deadlines and gain a competitive edge.
Mitigated Risks: Hiring full-time employees comes with a level of risk, especially if the project has a finite timeline. Contract engineering services mitigate these risks by providing a flexible arrangement. Once the project is completed, there's no obligation to retain the professionals, offering a seamless transition.
Enhanced Innovation: External engineering professionals bring fresh perspectives and innovative ideas to the table. Their exposure to various projects and industries equips them with a breadth of knowledge that can spark creativity and drive better solutions.
Choosing the Right Partner for Your Engineering Staffing Needs
In the dynamic landscape of engineering talent acquisition, the choice of your partner holds paramount importance. That's where we step into the spotlight, not just as a recognized name, but as a proven leader. Our journey of excellence is highlighted by being acknowledged as "One of the 10 Best Engineering Staffing Agencies in America in 2023" a testament to our unwavering dedication to delivering top-tier solutions. With an illustrious track record of seamlessly aligning businesses with the right professionals, ENSER Corp comprehends the intricate nuances spanning diverse industries and unique project demands. Explore the depth of our capabilities and the array of solutions we offer and experience engineering staffing like never before.
One of the 10 Best Engineering Staffing Agencies in America in 2023
"With an exceptional track record and a team of talented experts, ENSER is uniquely qualified to provide individualized engineering solutions to meet each candidate's unique needs. Because they specialize in engineering services, this gives them a competitive advantage over other general staffing companies." – FindMyProfession.com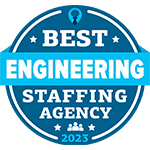 In an era defined by rapid technological advancements and fierce competition, businesses must find ways to stay ahead of the curve. Contract engineering services offer a strategic solution to the challenges of engineering recruitment, enabling companies to tap into a pool of specialized talent without the constraints of traditional hiring. The flexibility, access to expertise, and cost-effectiveness of these services make them an indispensable asset for project success.
Unlock Your Project's Full Potential with ENSER's Contract Engineering Services
Are you ready to take your engineering projects to new heights of success? Embrace the power of contract engineering services and experience unparalleled agility, expertise, and efficiency. At ENSER Corp, we're not just an engineering staffing agency; we're your strategic partner in achieving project excellence.
Discover how our contract engineering services can transform your project outcomes. With a pool of highly qualified professionals, a track record of success, and the distinction of being "One of the 10 Best Engineering Staffing Agencies in America in 2023" we're committed to delivering results that exceed expectations.
Don't let recruitment challenges hold you back. Seize the opportunity to leverage external expertise and propel your projects towards triumph. Contact ENSER Corp today and let's embark on a journey of innovation and success together. Contact us today to learn how our experienced team can help you