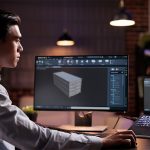 Contract Engineering Services: Leveraging External Expertise for Project Success
August 28, 2023
In the world of engineering services and manufacturing, precision and productivity are paramount. Ensuring that products meet quality standards and perform reliably is a top priority for industries such as aerospace, automotive, electronics, and many others. To achieve these goals, companies rely on a wide array of tools and technologies, including test and measurement tools. In this article, we will explore how test and measurement tools enhance efficiency across various industries, with a particular focus on how ENSER Corp plays a crucial role in providing solutions to meet these needs.
The Importance of Test and Measurement Tools
Test instruments, testing solutions, laboratory equipment, quality testing tools, measurement devices, and calibration equipment collectively form the backbone of quality assurance and performance evaluation in engineering and manufacturing. These tools are not only vital for ensuring that products meet regulatory and safety standards but also for improving production efficiency and reducing costly errors.
Precision in Manufacturing
Precision is the hallmark of manufacturing excellence. It involves achieving consistent and accurate results in every step of the production process. Test and measurement tools play a pivotal role in achieving this precision. For instance, in the aerospace industry, where safety is paramount, even the tiniest deviation in a component's dimensions can lead to catastrophic consequences. Calibration equipment helps maintain the precision of manufacturing equipment, ensuring that every part meets the exacting standards required.
Quality Control and Assurance
Quality testing tools and measurement devices are essential for quality control and assurance. These tools enable companies to inspect and verify the integrity of their products at various stages of production. Whether it's detecting defects in automotive components or ensuring the reliability of electronic circuits, quality testing tools help identify issues early in the production process, preventing costly rework and recalls.
Efficiency in Testing Services
Testing services are critical for industries that require specialized expertise and equipment for non-destructive testing (NDT) and material testing. NDT techniques, such as ultrasonic testing and radiographic inspection, are essential for assessing the structural integrity of components without causing damage. Test and measurement tools in this context help service providers deliver accurate and reliable results efficiently.
Efficiency is not limited to the production floor. It extends to the broader operations of a company. Test and measurement tools can help streamline processes, reduce downtime, and optimize resource allocation. For example, using measurement devices to monitor equipment performance can lead to predictive maintenance, reducing unplanned downtime and production losses.
Putting It All Together in A Cutting-Edge Solution for Hoist Testing
ENSER Corp's commitment to enhancing precision and productivity is exemplified through a collaboration with a customer facing significant challenges in hoist testing. Leveraging our engineering expertise, state-of-the-art equipment, and innovative strategies, we devised a comprehensive solution that not only resolved longstanding pain points but also revolutionized the way our customer operates.
Resolving Pain Points:
Expanding Product Line Certification: One of the primary pain points our customer faced was the limitation of older equipment, which could certify only a limited portion of their product line—typically 3 or 4 SKUs. Our challenge was to design a new machine capable of accommodating 31 unique SKUs, providing the scalability needed for their growing product range.
Manual Test Data Recording: The cumbersome process of manually recording test data was a significant bottleneck in their operations, prone to human errors and time-consuming.
Operator-Dependent Test Results: The variability in test results caused by different testing operators was a major concern, affecting the consistency and reliability of their product quality assessments.
Inconsistent Equipment Performance: Their existing equipment exhibited inconsistent performance, lacking robustness and repeatability in testing processes.
Benefits to Our Customer:
The implementation of a cutting-edge hoist testing solution brought about several transformative benefits for our customer:
Expanded Product Certification: With the ability to certify 31 unique SKUs, our customer can now meet the demands of a growing product line, capturing more market opportunities.
Streamlined Operations: Automation of data acquisition and logging eliminated manual errors and reduced testing time, leading to increased efficiency and reduced downtime.
Consistent and Reliable Results: The elimination of operator-dependent variability ensured that every test produced consistent, reliable results, contributing to enhanced product quality.
Robust and Repeatable Testing: Our solution's robustness and repeatability improved the overall reliability of the testing process, reducing the risk of faulty product evaluations.
Future-Proofed Technology: The forward-looking design of the system ensures that our customer can easily adapt to future advancements in hoist testing, staying competitive in a rapidly evolving industry.
ENSER Corp's innovative solution for hoist testing not only resolved longstanding issues but also positioned our customer for sustained growth and excellence in their field, reaffirming our role as a partner in precision and productivity across various industries. Learn more about the automated hoist testing system.
Industries Benefiting from Test and Measurement Tools
Now, let's delve into some of the industries that benefit significantly from test and measurement tools and how ENSER Corp contributes to their success.
In the aerospace industry, precision and safety are paramount. ENSER Corp provides a range of engineering services, including finite element analysis (FEA), structural testing, and computational fluid dynamics (CFD). These services are complemented by state-of-the-art testing solutions and measurement devices, ensuring that aircraft components meet stringent quality and performance standards. With ENSER Corp's expertise and tools, aerospace manufacturers can achieve precision and efficiency in their operations.
The automotive industry is highly competitive, and consumers demand reliability and safety. ENSER Corp's engineering services, combined with advanced testing services, assist automotive manufacturers in optimizing vehicle designs and materials. Non-destructive testing techniques ensure that critical components like welds and engine parts meet the required standards. This translates to enhanced product quality and efficiency in the production process.
The electronics industry evolves rapidly, with products becoming smaller and more complex. ENSER Corp's engineering services encompass electronic design and testing, enabling manufacturers to develop cutting-edge electronic components and systems. Measurement devices and testing solutions ensure that electronic products are reliable and perform to specifications. This efficiency in product development and quality control is essential in this fast-paced industry.
Energy and Renewable Resources
In the energy sector, precision is vital for optimizing energy production and minimizing environmental impact. ENSER Corp's engineering services and testing solutions support the development of efficient energy systems and renewable resources. Measurement devices are used to monitor power generation and distribution, helping companies fine-tune their operations for maximum efficiency.
ENSER Corp, We Are Your Partner in Precision and Productivity
As an engineering services company with manufacturing and staffing divisions, ENSER Corp plays a pivotal role in enhancing efficiency across various industries. By providing a comprehensive suite of services and access to cutting-edge test and measurement tools, ENSER Corp empowers companies to:
Achieve Precision: With advanced calibration equipment and testing solutions, ENSER Corp helps clients maintain the highest levels of precision in their manufacturing processes.
Ensure Quality: Quality testing tools and measurement devices enable ENSER Corp to assist companies in delivering products that meet or exceed industry standards.
Optimize Efficiency: ENSER Corp's engineering services and measurement devices aid in streamlining operations, reducing downtime, and improving resource allocation.
Stay Competitive: In rapidly evolving industries, staying competitive requires continuous improvement. ENSER Corp's expertise and tools help clients remain at the forefront of innovation.
Unlock Precision and Productivity with ENSER Corp and Elevate Your Engineering and Manufacturing Today!
In the world of engineering services and manufacturing, precision and productivity are essential for success. Test and measurement tools, including test instruments, testing solutions, laboratory equipment, quality testing tools, measurement devices, testing services, material testing equipment, non-destructive testing, and calibration equipment, are indispensable for achieving these goals. ENSER Corp, with its comprehensive suite of services and cutting-edge tools, stands as a valuable partner in enhancing efficiency across industries that rely on precision and quality.
If you're seeking to elevate your manufacturing processes, improve product quality, or optimize operations, consider partnering with ENSER Corp. Their expertise and access to top-tier test and measurement tools can make a significant difference in your journey toward precision and productivity.
Contact us today and learn more about our testing equipment and measurement tools solutions and how we can help elevate your engineering and manufacturing.