Thank You For Donating Towards Team Arnone Fundraiser
October 14, 2019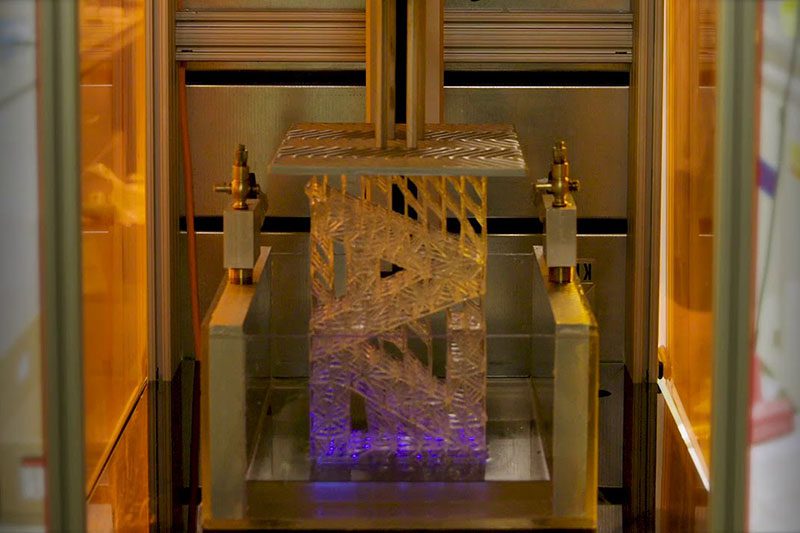 The Latest in Large Scale Printing – High-Area Rapid Printing
October 30, 2019
A drone capable of installing roof shingles has recently been developed by a team of researchers at the University of Michigan. Using its eight separate rotors, the autonomous craft is able to precisely target a specific nailing point and trigger the mounted nail gun, all without any human interaction.

Equipped with a nail gun and a series of stationary cameras and markers, the drone is able to accurately establish his location and determine the current position for the nail. The team also developed the software used to fire the nail gun. A big challenge surrounding the software was figuring out how much pressure is needed to depress the nail gun muzzle. In order to prevent accidental firing, most nail guns require the user to apply pressure to the nail gun muzzle, so the team had to work around this safety feature while still upholding the drones stability.

The drone is still in it's prototyping phase as there are many limitation that face the current model. One key drawback is that the drone actually works slower than an average human roofer. Another constraint is the limited flight time. Since the drone is battery powered and the hardware and nail gun both require a hefty amount of power to operate, the drone has short flight time of 10 minutes. According to Researchers, a tether providing power to the drone could allow it to operate continually.

Roofing is a dangerous, dirty and tedious job. Automated roof installation could help remove humans from this harmful job and maybe in the future, this technology could even be applied to a variety of maintenance tasks for bridges, cell towers or even wind turbines.

Want to learn more about the latest in drone technology? Check out Yates Electrospace Corp's new Delivery Drone.
Engineering Services
---
Whether you need engineering services for the world's largest power rollers or something smaller, ENSER Corp, has the engineering skills and know-how to complete your project.