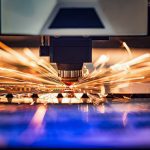 The Current State of the Manufacturing Industry in the US: Engineering Services, Staffing, Reshoring, Technology, and Sustainability
July 10, 2023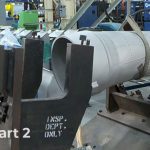 Part 2 – The Role of Precision Tooling in Mechanical Engineering: Ensuring Accuracy, Repeatability and Efficiency
July 19, 2023
Precision tooling plays a crucial role in the field of mechanical engineering, enabling the design and production of high-quality components with utmost accuracy and efficiency. From custom fixtures and tool design to jigs and assembly tools, the right tooling solutions can significantly impact the overall manufacturing process. In this blog post, we will explore the importance of precision tooling in mechanical engineering, highlighting key considerations and the numerous benefits it offers.
Understanding Precision Tooling: A Foundation for Mechanical Engineering Success
Precision tooling refers to the specialized tools, fixtures, jigs, and equipment used in mechanical engineering to ensure the accurate and efficient production of components and assemblies. It involves the design, development, and implementation of tools tailored to specific manufacturing processes, enabling engineers to achieve high levels of precision, repeatability, and quality in their work. The significance of precision tooling cannot be overstated in mechanical engineering. It serves as the foundation for successful manufacturing processes, providing the means to create complex components with tight tolerances and intricate geometries. Here are some key aspects that highlight the significance of precision tooling:
Accuracy and Precision: Precision tooling is designed to achieve precise and accurate results in every manufacturing operation. It involves meticulous attention to detail, ensuring that each tool component is precisely machined and aligned to minimize any deviations or errors. By incorporating precision tooling, engineers can achieve the required dimensional accuracy, ensuring components fit and function as intended.
Repeatability and Consistency: One of the key benefits of precision tooling is the ability to achieve repeatability and consistency in manufacturing processes. By using standardized tooling solutions, engineers can replicate the same operation multiple times, producing identical or highly consistent results. This is especially important in industries where interchangeable parts are required, such as automotive or aerospace.
Enhanced Efficiency and Productivity: Precision tooling plays a vital role in enhancing efficiency and productivity in mechanical engineering. Well-designed tools and fixtures enable engineers to streamline manufacturing processes, reduce setup times, and optimize workflow sequences. This leads to increased productivity, reduced production costs, and shorter lead times, ultimately contributing to improved competitiveness in the market.
Quality and Reliability: Precision tooling is closely associated with achieving high-quality products. By ensuring accurate and repeatable manufacturing processes, precision tooling minimizes variations, defects, and rework. It helps meet or exceed quality standards, customer specifications, and industry regulations, thereby enhancing the overall reliability and performance of the final product.
Innovation and Complex Designs: Precision tooling enables engineers to push the boundaries of design and innovation in mechanical engineering. With advanced tooling solutions, complex geometries, intricate features, and sophisticated assemblies can be manufactured efficiently. This empowers engineers to explore new design possibilities, optimize product functionality, and deliver innovative solutions to market.
Safety and Ergonomics: Precision tooling also considers the safety and ergonomics of manufacturing processes. Well-designed tools prioritize the comfort and well-being of operators, reducing the risk of injuries and improving work ergonomics. By incorporating ergonomic features into tool design, such as handles, grips, and vibration dampening, precision tooling contributes to a safer and more user-friendly working environment.
Precision tooling forms the backbone of mechanical engineering, enabling accurate, repeatable, and efficient manufacturing processes. It ensures high-quality products, enhances productivity, fosters innovation, and prioritizes safety. By investing in precision tooling and leveraging its significance, engineers can achieve superior results and stay competitive in today's dynamic and demanding industrial landscape.
Precision Tooling in Mechanical Engineering Processes
Precision tooling finds extensive application across various stages of mechanical engineering processes, from design and prototyping to manufacturing and assembly. Its use spans multiple industries, including automotive, aerospace, electronics, medical devices, and more. Let's explore the key areas where precision tooling plays a crucial role:
Design and Development: During the design phase, precision tooling influences the feasibility and manufacturability of components. Engineers use computer-aided design (CAD) software to create detailed models of tools, fixtures, and jigs that will be used in the manufacturing process. The design of precision tooling ensures compatibility with the desired production techniques and optimizes the overall manufacturing workflow.
Prototyping and Testing: Precision tooling is vital for prototyping and testing new designs before full-scale production. Prototyping tools, such as 3D printers, CNC milling machines, and laser cutters, create physical prototypes that closely resemble the final product. These tools allow engineers to validate designs, assess functionality, and make necessary adjustments early in the development cycle, reducing time and cost associated with potential design flaws.
Tool and Fixture Design: Precision tooling is employed to create specialized tools and fixtures tailored to specific manufacturing requirements. Tool design focuses on creating instruments that facilitate machining, assembly, measurement, and quality control processes. Fixture design involves the creation of fixtures and jigs that securely hold workpieces during machining or assembly, ensuring accuracy and repeatability. Well-designed tooling and fixtures optimize manufacturing efficiency, reduce errors, and improve overall productivity.
Manufacturing and Production: In the manufacturing phase, precision tooling is used to carry out various operations such as cutting, drilling, milling, grinding, and forming. CNC machines, stamping dies, molds, and specialized tooling enable engineers to shape raw materials into desired components with high precision and consistency. Precision tooling ensures that manufacturing processes are performed accurately and efficiently, adhering to tight tolerances and meeting strict quality standards.
Assembly and Quality Control: Precision tooling is crucial in assembly processes, where it facilitates the proper alignment, joining, and integration of components. Assembly tools, such as torque wrenches, screwdrivers, and pneumatic tools, ensure correct fastening and secure connections. Precision fixtures and jigs aid in the assembly of complex structures, enabling accurate positioning and alignment of parts. Additionally, precision tooling is employed in quality control processes to measure, inspect, and verify the dimensional accuracy and quality of manufactured components.
Continuous Improvement and Optimization: Precision tooling is not only essential for current manufacturing processes but also plays a vital role in continuous improvement and optimization efforts. By analyzing data from tooling usage, engineers can identify areas for improvement, implement design enhancements, and optimize manufacturing workflows. This iterative approach ensures that precision tooling evolves to meet changing needs and supports the ongoing pursuit of operational excellence.
Precision tooling is an integral part of mechanical engineering processes across various stages, from design and prototyping to manufacturing, assembly, and quality control. Its application ensures accuracy, repeatability, and efficiency, contributing to high-quality products, enhanced productivity, and continuous improvement. By leveraging precision tooling, engineers can achieve optimal results and drive innovation in the field of mechanical engineering.
At ENSER Corp, we understand the significance of precision tooling in achieving exceptional results. With our expertise and experience, we provide comprehensive engineering services that encompass tools and tooling design, custom fixtures, jigs and custom tool manufacturing. See some of our previous work. Our dedicated team of engineers is committed to delivering high-quality solutions tailored to your specific needs, ensuring that your projects thrive. Experience the power of precision tooling with Enser.
In our follow up post, "
The Role of Precision Tooling in Mechanical Engineering: Ensuring Accuracy, Repeatability, and Efficiency
," we will delve deeper into the practical applications and real-world significance of precision tooling. Building upon the key considerations and benefits explored in our previous article, we will focus on how precision tooling plays a pivotal role in achieving exceptional results in various mechanical engineering processes. Join us as we uncover the intricate details of precision tooling's implementation and its invaluable contributions to the advancement of mechanical engineering practices.
Elevate your projects with our Tooling and Fixture services. Explore our comprehensive engineereing services solutions and unlock your company's potential today!