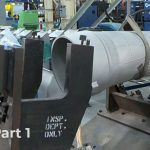 The Role of Precision Tooling in Mechanical Engineering: Key Considerations and Benefits
July 17, 2023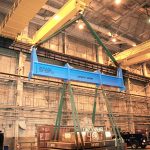 Choosing the Right Below the Hook Lifting Equipment: A Comprehensive Guide
August 7, 2023
Welcome back to our follow-up post on the role of precision tooling in mechanical engineering! In our previous article, "The Role of Precision Tooling in Mechanical Engineering: Key Considerations and Benefits" we explored the fundamental aspects of precision tooling and its impact on the field of engineering. Now, we delve deeper into this essential subject, focusing on how precision tooling ensures accuracy, repeatability, and efficiency in various mechanical engineering processes. As we continue our journey, we aim to highlight the practical applications and real-world significance of precision tooling, reaffirming its pivotal role in achieving exceptional results. Join us as we uncover the intricate details of precision tooling's implementation and its invaluable contributions to the advancement of mechanical engineering practices. Let's continue our pursuit of engineering excellence with ENSER, as we explore the boundless possibilities of precision tooling.
Precision tooling plays a crucial role in ensuring accuracy, repeatability, and efficiency throughout mechanical engineering processes. Let's explore its specific role in each aspect:
Accuracy: Precision tooling is designed to achieve the highest levels of accuracy in manufacturing operations. By incorporating precise measurements, tight tolerances, and high-quality materials, precision tools enable engineers to create components with the exact dimensions and specifications required. This accuracy ensures proper fit, functionality, and performance of the final product. Whether it's cutting, drilling, or assembly, precision tooling minimizes deviations and ensures that each operation is performed with utmost precision.
Repeatability: Precision tooling contributes significantly to repeatability in mechanical engineering processes. Once a tooling solution is established and optimized, it allows engineers to replicate the same operation multiple times with consistent results. The precise design and construction of precision tools, jigs, and fixtures ensure that each workpiece is handled and processed in the same manner. This consistency is essential for industries requiring interchangeable parts and standardized manufacturing processes.
Efficiency: Efficiency is another critical aspect facilitated by precision tooling. By utilizing well-designed tools, fixtures, and jigs, engineers can streamline manufacturing processes and minimize unnecessary steps or wasted resources. Precision tooling ensures that operations are performed with the highest level of efficiency, reducing production time and costs. Moreover, efficient tooling solutions enable engineers to maximize the utilization of machinery, optimize workflow sequences, and eliminate bottlenecks in the manufacturing process.
Process Optimization: Precision tooling contributes to process optimization by identifying areas for improvement and implementing design enhancements. Through data analysis and continuous monitoring of tooling usage, engineers can identify inefficiencies, reduce cycle times, and enhance overall process performance. Fine-tuning precision tooling enables engineers to optimize cutting parameters, reduce material waste, and improve the overall utilization of resources. This iterative approach drives continuous improvement, ensuring that accuracy and efficiency are consistently enhanced over time.
Quality Control: Precision tooling is closely tied to quality control processes. By using accurate measurement tools and inspection techniques, engineers can verify the dimensional accuracy and quality of manufactured components. Precision fixtures and jigs aid in aligning and positioning parts during assembly, ensuring that quality standards are met consistently. The ability to measure, inspect, and verify components at various stages of manufacturing contributes to the overall quality assurance of the final product.
Precision tooling plays a vital role in ensuring accuracy, repeatability, and efficiency in mechanical engineering processes. Its precise design, adherence to tight tolerances, and optimized workflow sequences contribute to the production of high-quality components with consistency. By leveraging precision tooling, engineers can achieve accurate and repeatable results while driving efficiency and continuous improvement in their manufacturing operations.
Custom Fixtures: Tailored Solutions for Manufacturing Challenges
Custom fixtures are specialized tools used in mechanical engineering to securely hold and position workpieces during various manufacturing processes. They are specifically designed and tailored to accommodate the unique requirements of a particular project or component. Custom fixtures play a crucial role in ensuring accuracy, repeatability, and efficiency in manufacturing operations. In mechanical engineering, custom fixtures are utilized in a wide range of applications, including machining, assembly, welding, inspection, and testing. These fixtures are meticulously designed to securely hold workpieces in place, allowing for precise machining operations, accurate alignment, and consistent positioning during assembly. The concept of custom fixtures revolves around the idea of creating a dedicated tooling solution that perfectly matches the shape, size, and complexity of the workpiece. Engineers analyze the specific requirements of the project, including the design, tolerances, and manufacturing processes involved, to develop a fixture that optimizes the production workflow. Custom fixtures offer several key advantages in mechanical engineering:
Enhanced Precision: By precisely locating and securing workpieces, custom fixtures ensure accurate machining and assembly. They provide rigid support, minimizing vibrations and movement during operations, leading to higher precision and tighter tolerances.
Repeatable Positioning: Custom fixtures enable consistent positioning of workpieces, ensuring repeatability across multiple manufacturing cycles. This repeatability is crucial in industries where interchangeable parts or consistent assembly processes are required.
Improved Efficiency: Custom fixtures streamline manufacturing processes by facilitating efficient and ergonomic workflows. They eliminate the need for manual adjustments or realignment, reducing setup time and increasing overall production efficiency.
Operator Safety: Custom fixtures prioritize operator safety by providing secure and stable workpiece support. By minimizing the risk of accidents or injuries during machining or assembly, they create a safer working environment for engineers and technicians.
Scalability and Adaptability: Custom fixtures can be designed to accommodate a wide range of workpieces, from small components to large assemblies. They can be easily modified or adapted to accommodate design changes or new projects, providing flexibility and scalability in manufacturing processes.
Custom fixtures are typically designed using computer-aided design (CAD) software, allowing engineers to create 3D models and simulate the interaction between the fixture and workpiece. This helps in identifying potential interferences or alignment issues before the physical fabrication of the fixture.
Custom fixtures are integral to mechanical engineering, providing the necessary support, precision, and repeatability required for accurate and efficient manufacturing processes. Their tailored design and purpose-built nature allow for optimized workflows, improved productivity, and high-quality output. By leveraging custom fixtures, engineers can enhance the overall efficiency and performance of their manufacturing operations. Precision tooling stands as the backbone of mechanical engineering, guaranteeing accuracy, repeatability, and efficiency that drive innovation and excellence in every project. At ENSER, we take pride in our expertise and dedication to providing cutting-edge engineering solutions, empowered by precision tooling. Whether it's tool design, custom fixtures, or tool manufacturing, our commitment to delivering high-quality results remains unwavering. Join us in shaping a future of engineering brilliance, where precision tooling plays a pivotal role in achieving remarkable success. Elevate your mechanical engineering endeavors with ENSER and experience the power of precision. Contact us today to embark on your path to engineering excellence.
Elevate your projects with our Tooling and Fixture services. Explore our comprehensive engineereing services solutions and unlock your company's potential today!