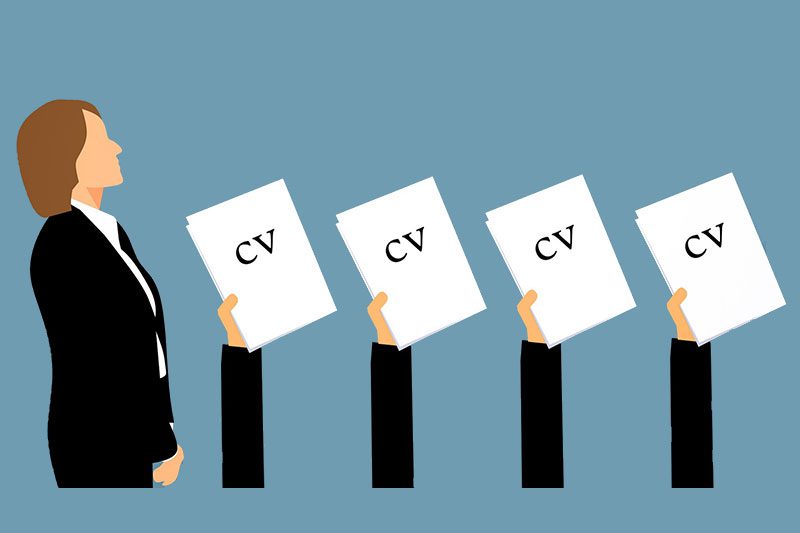 How Effective is Your Recruitment Strategy?
July 1, 2019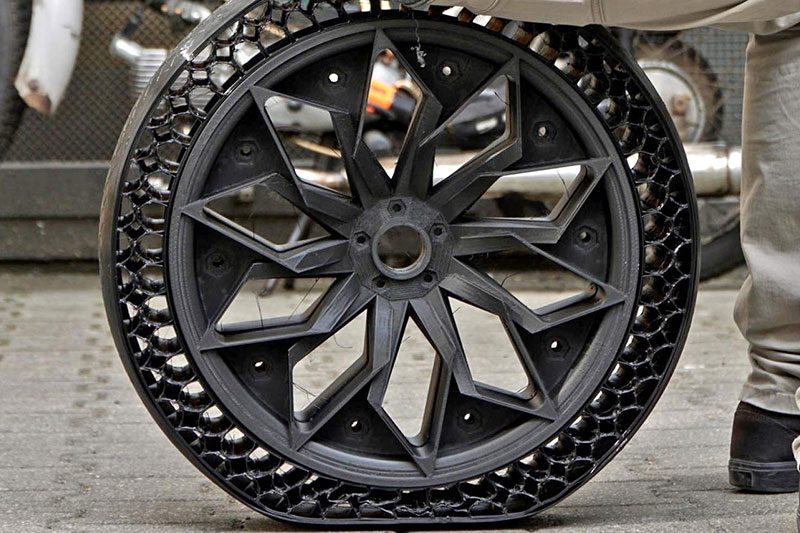 Airless Tire Prototype Could Be Seen By 2024
July 10, 2019
Manufacturing Companies today are challenged with various problems that make it difficult to remain competitive like globalization, demand requirements and the increasing competition for talent. A lot of companies have looked towards outsourcing to solve a wide range of problems from marketing to prototyping. Engineering service provider (ESPs) can provide engineering solutions to simple or complex problems such as generating drawings, designing components and developing products. According to HTF Market Intelligence, the compound annual growth rate of the engineering outsourcing market is set to be almost 30% by 2022. Most of these activities have be motivated by the increasing complexity of products. Companies outsource their basic engineering tasks so their in house staff could concentrate on their more complex problems. In some cases, companies lack the internal resources to handle their more complex problems so they outsource them. These companies can also turn to ESPs to update outdated designs, to avoid the difficulty of hiring full time employees, or hire part time engineers with specifics skills . Jeff Schipper, the director of special operations at Proto labs says "It's like building a house,Contractors use different subcontractors with different specialties. Those specialists add differentiating value."
Companies often outsource development and design services so they can bring their products to market faster. They also outsource tasks like CAD, drafting, reverse engineering, simulation and analysis either because they either lack resources to handle those tasks or so they can work on multiple different projects without having to focus on the time consuming grunt work. Outsourcing engineering work has been around for decades in the automotive industry. "In automotive, the suppliers are responsible for proving a product to spec, so it streamlines the design-for-manufacturing feedback loop," Jeff Schipper says. "When you share some of that joint development, it streamlines that upfront process." Companies that outsource 3D printing, manufacturing, or design work also tend to offer some third-part engineering service. For instance, Stratasys Direct Manufacturing offers a manufacturing service for prototypes and finished parts, but they also offer an engineering service for clients who aren't familiar with 3D printing. "We have a wealth of project and manufacturing engineers to guide customers through those higher requirements," says the director of product management, Chuck Alexander.
Stratasys also offers generative design for clients that aren't familiar with CAD or other design systems. They also provide assistance with material and build issues that arise in the design process. "With generative design or topology optimization, you get a lot of organic shapes, and that's a fairly new thing, Engineers may not be trained and focused on that kind of work." says Alexander "We can help them with that. Will that part actually work in production? That's the type of engineering we've added."

Thanks to advancements in secure file transferring and video conferencing, communication with third-party ESPs has never been easier. "Now these systems don't require the insane amount of bandwidth that they used to, That just makes communication consistently easier" says Schipper.
Risks in Outsourcing
Of course outsourcing can have it's disadvantages. When it comes to additive manufacturing, service partners may not be versed on the requirement of different machinery or processes. "If someone is not a molding expert but they are making a part that will be molded in production and they're using 3D printing to accelerate upfront design," Schipper says. "Then they have to keep the design for the molding process in mind, otherwise they make an unmanufacturable part and have to redesign it later."

When more work is outsourced to outside engineers, there's a greater risk of losing inside knowledge. "There are lessons learned during the design process that have value in future iterations, if you make a new version of the same product, and you've outsourced part of the design out, you don't learn those lessons during development. You have to relearn all of those lessons with a new supplier or internally the second time around" Schipper says. "When you are working with outside resources, it takes effort to make sure you are gaining that knowledge so it can be applied in the future."

Depending on the outsourcing partner's level of familiarity with the work, there may be a considerable amount of hand-holding in order to meet quality standards or deadlines.

According to Chuck Alexander, the reason outsourcing has been experiencing ups and downs is because of this hand holding between partners. "We've seen cycles where companies pull a lot of things they used to outsource in-house to have control, and then they go back into outsourcing driven by economics."
Finding the Right Partner
It's imperative to choose a dependable outsourcing partner with possible risks involved. To help with documentation and decision making, companies should consider partners that offer engineering consulting services in addition to design and analysis services. The selection process should be guided by first analyzing what capabilities are vital for the project and then figure out which ESPs have those capabilities. Before outsourcing, its good to know what you're looking for and recognize what you own internal competencies are. Which steps in the design process can you successfully take care of and which do you need to outsource? By asking for client references and evaluating the ESP's portfolio you can appraise whether the company's previous work will meet your current needs and if they have the specific experience you're looking for. If you know which engineers within the company will be working with you, you can review their education and experience. You should also perform a technical evaluation on the potential ESPs. Make sure they support your specific software preferences for CAD, simulations or other functions. Do they have the necessary computing power to handle specific simulations or visuals you require? Will the back and forth file transfer be handled gracefully.
Price is an important factor when considering outsourcing, but you also have to take into account quality and reliability. A thorough cost analysis is required to determine the cost of outsourcing versus expanding your own staff.
Once a provider has been selected, the contract should clearly state the responsibilities of both parties involved along with specific details like cost, deadlines, method for reporting progress, incentives and consequences. Always try and include as much detail as possible when it comes to deliverables. You should also include any details regarding how communication should take place. Plan to conduct tests for feasibility with the provider to ensure the design you gave will work with the processes explained in the contract. Make sure to identify who will be responsible for managing the work, logistics and technical integration of the third-party provider.
In order for outsourcing to be beneficial for all parties, companies should make sure they're not losing they're control over design data, intellectual property or their ability to update designs later. Outsourcing partnerships find success when they put a focus on communication and trust. "You want to work with them strategically, not just transactionally," Schipper says. "That's where the big win is over time."
Looking to outsource some of your manufacturing work, consider checking out our portfolio. Enser is an Engineering Service Provider in New Jersey that's been providing manufacturing services for over 70 years and staffing services for 30 years.
Engineering Services
---
Whether you need engineering services for the world's largest power rollers or something smaller, ENSER Corp, has the engineering skills and know-how to complete your project.