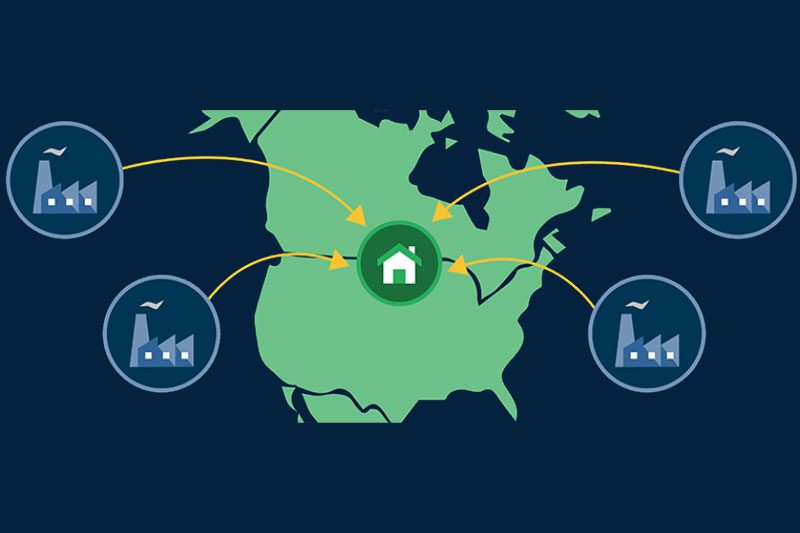 Record Breaking Reshoring Efforts seen in 2019
July 1, 2019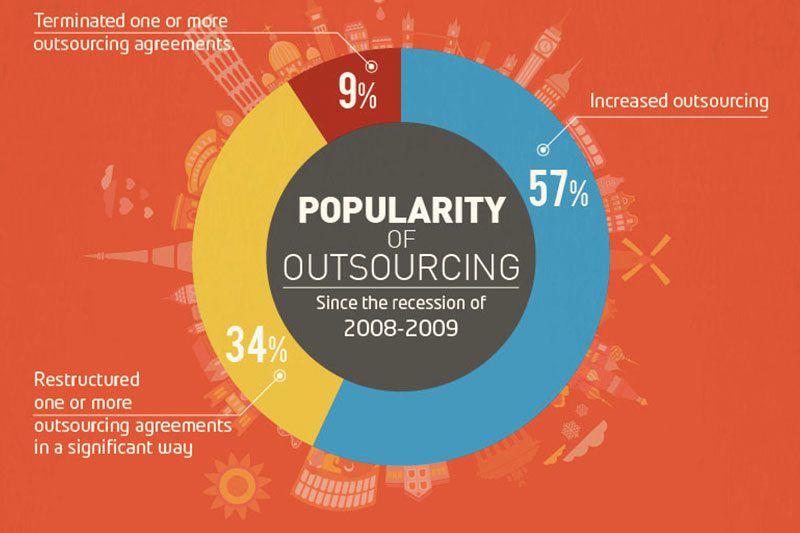 The Rise in Popularity of Outsourcing
July 2, 2019
A recruitment strategy is a formal plan that involves searching for and hiring new employees and is an important part of any company. Essentially, it makes the recruitment process easier, ensures efficiency, and saves you time. To make sure you have a recruitment strategy that is as effective as possible, we've compiled a checklist of sorts that can help you identify what you might be doing well as well as what you might need to improve on. Keep reading to find out how to improve your strategy!
How to Measure The Effectiveness of Your Recruitment Strategy
Do you have a strong employment brand? To hire the right employee, you first need to identify what you need. It's not enough to know what position you are hiring for; you also need to create a complete job description. What kind of qualifications are needed for a particular position? What will they be doing on the job? Answering these questions will not only make it clear to candidates what you are looking for, but it is also the first step in creating a clear brand for your company. When you have a clear, strong brand that represents your company, you are more likely to attract the kind of employees you want to hire. Many people looking for job opportunities are looking for organizations that share their values through the company's vision, goals, and missions. Having a strong and compelling employer brand will in effect attract strong employees. In the end, make sure your job description is clear, using language that reflects your company's culture. For example, does it come across as serious, funny, or creative? What kind of tone are you trying to convey? This is the first impression candidates will get of your business, so make sure it represents you well. Your brand might determine what kind of candidates you attract.
How are you finding candidates?
There are many ways of finding potential employees. For example, you can use email marketing, referrals, social media, job posting websites,executive search firms, or some combination. It's always beneficial to identify what platforms attract the most -and the best- applicants. However, the popularity of each platform will vary depending on your company. For example, some companies will post open positions on LinkedIn or Twitter, but if your company has little to no social media presence, a job posting website might be more advantageous. In the end, choose platforms that suit your company's brand.
Do you have a recruiting budget?
Creating a recruiting budget is vital if you are going to hire new employees. Essentially, you will need to calculate the cost per hire, or CPH. The Society for Human Resource Management (SHRM) actually designed a tool to help companies calculate a standard budget for how much the recruitment process should cost. According to SHRM the average CPH for companies is $4,129, though this amount will vary from business to business. Because the cost of new hires will ultimately vary depending on your organization, it's important to be flexible when the budget is created.
Is your communication with candidates fast and efficient?
After a person applies for a job, he or she will want to hear back from potential employers as soon as possible. If applicants are kept waiting for months, they will lose interest. At the same time, the application period will vary depending on the time an application closes. For example, some companies will wait three to four weeks before contacting candidates. Other times, employers evaluate applications as they come in and will contact leading candidates before an application closes. However, if you wait too long to contact candidates, it might be too late. If you wait more than a month, the best potential hires will probably have already been recruited someplace else. Additionally, people are much more enthusiastic about jobs they just applied for. If you wait too long, the candidate might have already lost interest in the opportunity. Lastly, after you conduct an interview, how long does it take for you to contact candidates? If they have to wait more than a week to find out if they got the job, they'll probably assume you didn't want to hire them. Hiring the right employee is like shopping. If you don't buy it when you see it, you might not get the chance again. If there is someone who you want to work at your company, act fast and communicate well.
Do you have a clear interview process?
The last step in your recruitment strategy should be the interview itself. You should identify exactly what you want to gain from an interview in order to formulate the best questions. For example, for a customer service position, you might want to focus on the personality of a candidate. For a more technical position, perhaps you want to know what kind of education and experience someone has. Perhaps you want to see if a candidate can think outside the box. After you have a defined goal of what information you would like to gather from a potential hire, create questions that you would like to ask him or her. Perhaps you would like him or her to perform a task related to the work they would be doing, such as create a writing sample.
Another thing to consider is how many interviews are needed to find the right candidate. Most companies only conduct one interview, but it might be a good idea to have multiple, especially if there are multiple people applying for the job. For example, some companies have a phone interview and then an in-person one. Other businesses will do a group interview and an individual one. In the end, it's important to have a clear plan for your interview process.
Start Recruiting Today!
If you evaluate and improve your recruitment strategies, the hiring process will be easier than ever!
Engineering Services
---
Whether you need engineering services for the world's largest power rollers or something smaller, ENSER Corp, has the engineering skills and know-how to complete your project.