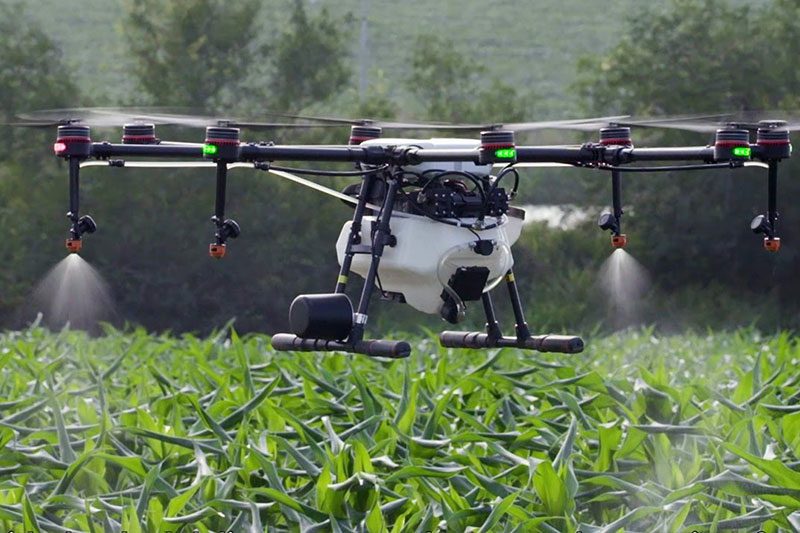 Agricultural Drone Helps Increase Farm Efficiency
August 14, 2019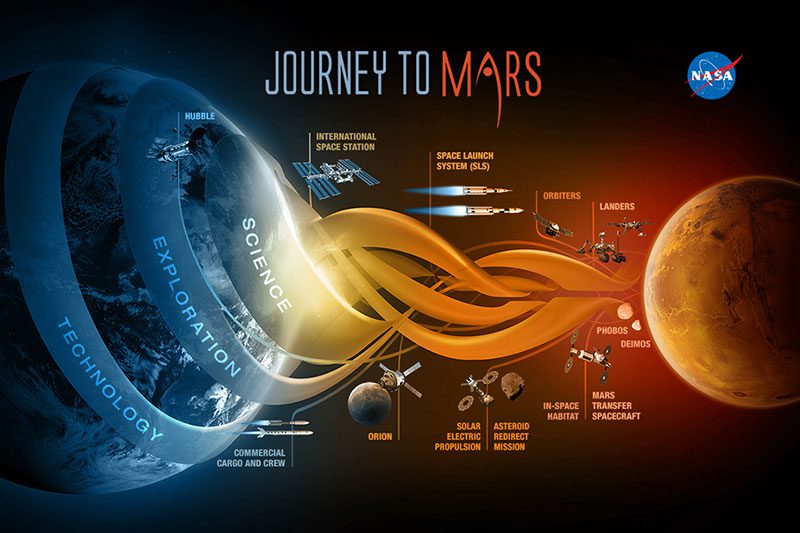 How 3D Printing Could Help Create a Mars Colony
August 21, 2019
S-Squared 3D printers started out as a desktop 3D printer manufacturing company in 2014. While the company still continues to produce and sell its AFP-1728 and AFP-512 models, shipping about one each month, they recently starting looking into bringing additive manufacturing to the world of construction.

"We met with one of our current partners who wanted to, as we sometimes describe it, spit out a house. We wanted to scale up full force with it."

Anderson is confident in his teams ability to undertake this additive construction feat. He believes his team has both the construction and engineering skills necessary to solve such a challenging problem. Running a remodeling and construction company for the past 10 years, Andersen has been able to gain valuable construction experience as a contractor. Likewise, James Michel has built over a thousand units over the past 15 years as a residential and commercial contractor. On the engineering side of things, Robert Smith, the co-owner of the company, has built many CNC machines and even developed the company's original desktop 3D printers. Mario Szczepanski, longtime friend of Robert Smith, has been an engineer for over 35 years, dealing with mechanical, optical and electrical systems.

Switching from printing small plastic to printing a 500 square foot house is no easy task. The main problem is that the plastic components used in 3D printing are incapable of generating a structure of that size in a timely manner. "The entire machine is made out of aluminum and stainless-steel construction," Andersen stated. "We're using very accurate parts, linear rails. We've developed our own gear ratios to hold up the large gantry."

SQ3D recently filled a patent for their Autonomous Robotic Construction System. Anderson wasn't able to go into all the details behind the extruder and cement mixture, due to the proprietary nature of the technology, but he was able to state that they weren't able to manually mix the cement due to the large quantity and reactivity of the mixture, so they had to use a large volumetric mixer. They also had to modify the cement pump being used too.

The key to additive construction is creating the perfect cement mixture. That's why SQ3D developed their own mix, to ensure that they got the right drying speed and flowing rate for the mixture. Too fast of a flow rate or too slow of dry time makes it harder for the cement to support the following layers.

Instead of printing the walls and other elements off site and then assembling them on location, like the largest additive construction company WinSun does, SQ3D is concentrating of generating the whole structure at the construction location. After developing its own slicing software, SQ3D is able to create a printable tool path code from a 3D model. Due to the different printing properties of cement and the industrial scale of the machine, a completely unique and new extruding process was required for the ARCS.

Long Island's First Fully 3D Printed House

The structure generated in Long Island is far from being called a "home". There were no plans for anyone to actually live in it and the structure was already demolished by SQ3D. The structure was a test run for the ARCS to see how well the cement would layer and if the building would hold together once finished and it was a huge success. Not only did the building withstand compression tests of over 6,000 PSI, which is double the amount required for residential houses, it's also the largest structure the firm has produced. Furthermore, since the concrete is sealed, the structures produced by the ARCS are both fireproof and waterproof.

Since we're still in the early stages of additive construction, there has yet to be any common place standards put into place for the industry. According to Andersen, we should see some standards being introduced within the next two years and he hopes SQ3D plays some part in the process. Andersen added that they aim to get a trademark for their material infill pattern, which can have a considerable effect on the structural integrity of a 3D printed structure or object.

Automating the Construction Process

Having successfully 3D printed a house, SQ3D is going to be focusing its efforts on automating the construction process further. With the printing process itself already almost completely automated, the company plans to automate the mixing process for the cement next. The firm plans to do this by using integrated sensor in a silo with pump attached to it.

SQ3D believes that additive construction could not only make homes stronger while also using fewer materials, but it could also result in fewer work related injuries and fatalities. By automating the construction process, you could remove the need to have to put workers in danger by only requiring a handful of engineers to oversee the process. "Worldwide, about 3,800 deaths and about 700,000 injuries occur annually in the construction field," Andersen said. "Those are real lives being affected. Having this whole process automated could prevent ."

Beside furthering the automation process, SQ3D plans to look into different reinforcement techniques, like adding fibers to the concrete to help support it. Down the line, the company is also interested in looking into geopolymers to be used in place of concrete. The reason they want to get rid of concrete all together is because concrete production accounts for 8 percent of all carbon dioxide emissions. To put that in prospective, if it were a country, concrete would be the third largest contributor of CO2 emissions right behind China and the United States.

Guinness World Records is currently assessing the 3D printed home to conclude if the structure is truly the largest building 3D printed on site, but SQ3d has already begun working on an even bigger project. They're next test is going to be a 1,800 square foot permitted home, which Andersen stated is definitely going to "shatter any 3D printing records."

Wanna learn more about the latest in 3D printing? Find out what researchers at Ames Laboratory were able to accomplish with additive manufacturing.
Engineering Services
---
Whether you need engineering services for the world's largest power rollers or something smaller, ENSER Corp, has the engineering skills and know-how to complete your project.