Companies in China Plan to Transition Elsewhere
August 13, 2019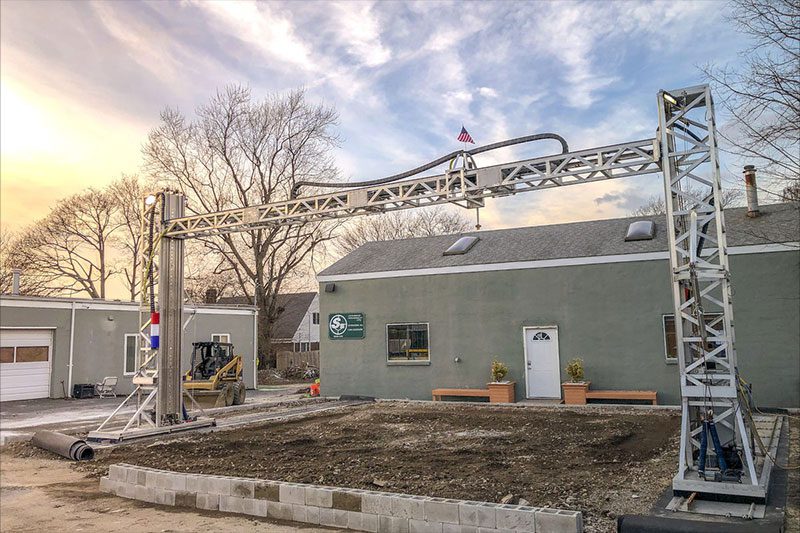 House 3D Printed Using Additive Construction
August 15, 2019
Drones have been used in topography to photograph land and a variety of other fields for years now, but they have just recently found their way into the agriculture industry. These special agricultural drones are able to provide notable advantages to help improve farm efficiency and increase crop yield that normal aerial cameras couldn't achieve.


The Benefits of Agricultural Drones

The most practical way to grow a business is through detailed data collection. By using a learning algorithm, agriculturalists can get a better, more precise understanding behind the analytics of their farm. They can also create a better plan for the future moving forward, by using previously collected data to recognize a pattern.
Using high-tech sensors, an agriculture drone can monitor the health of crops, trees or land and when used in conjunction with digital and satellite imaging, farmers can gain a more extensive awareness and comprehension of their land. These unmanned aerial vehicles are able to ascertain which crops need more nutrients and which need less and then estimate crop yields by remotely detecting crop damage from wildfire, insects, construction and even weather conditions.

Users of the agricultural drone are given the option to either watch the footage of the drone live of download it to use later. Since most users don't have access to high-speed internet connection due to the rural areas where the usually place their farms, downloading the footage can sometimes be a tricky feat.

To give skeptics an opportunity to view the benefits of the drone before dropping 1000 dollars for their own, drone companies have begun to rent out these agricultural drones order to help them sell faster. By testing the drone first, farmers can usually realize just how valuable this drone could be for their business. There are many things that could go unnoticed by humans, like an invasive weed growing around the crops, but the drone's AI can easily find it and eradicate it before it becomes a problem, saving both money and time.

The Future of Agricultural Drones

The T16 from DJI is a more advanced cutting-edge agricultural drone that comes equipped with a floodlight for safe night time flights. In addition to the floodlight, the T16 is waterproof, dustproof and weatherproof, meaning it can be deployed in almost any weather condition.

It also has an exceedingly complicated obstacle avoidance system that can plan and map out a flight path before spraying crops. With a chemical carrying limit of 60 liters, the drone is twice as cost-effective as using a helicopter and 50 times faster than manual human spraying.

New advancements and features are being adding everyday to these drones. One such feature is called "optical flow". By mimicking the flight patterns of birds, the drone can more easily travel through confined or enclosed spaces. With more and more feature constantly being added, it's easy to speculate that agricultural drones may be the future for farming.

Wanna learn about more cutting edge drone technology in the agriculture industry? Throwflame has recently outfitted a drone with a flamethrower!
Engineering Services
---
Whether you need engineering services for the world's largest power rollers or something smaller, ENSER Corp, has the engineering skills and know-how to complete your project.