Reshoring Initiative Promotes the Return of Manufacturing Jobs to the U.S.
August 9, 2019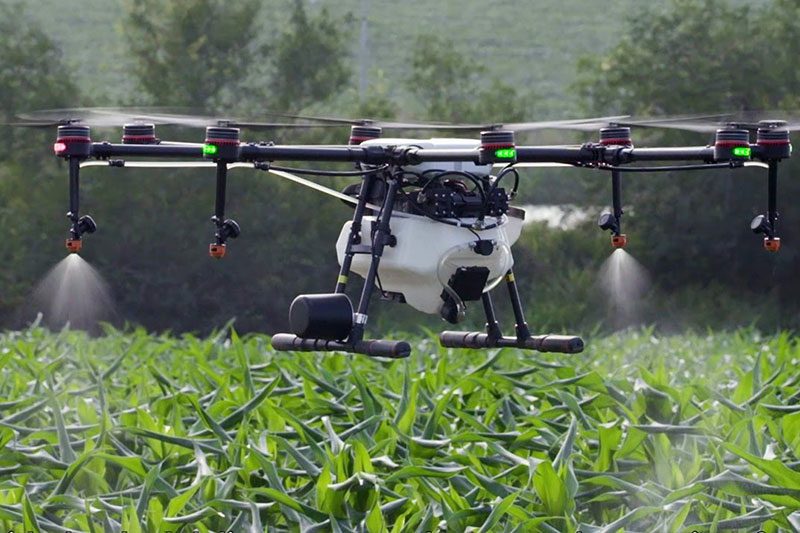 Agricultural Drone Helps Increase Farm Efficiency
August 14, 2019
With no end around the corner, President Trump's trade war with China is nearing its third year. Analysts from Wall Street recently stated on August 5th that they only expect this conflict to escalate in the coming years. This was expressed after Trump tweeted that all non-exempt Chinese goods will endure an import tax of at least 10 percent, starting on September 1st. China was quick to respond to Trump's tweets by devaluing its currency as well as its announcement that China will terminate all American agricultural imports. Hua Chunying, the foreign ministry spokesperson of China stated that these responses were "necessary countermeasures." Analysts from investment firm Cowen told CNBC that they rated these countermeasures on a scale of 1 to 10 as an 1. The recent actions taken by both nations have proved to analysts that a rapid de-escalation is very improbable.

The Changes Within Chinese Manufacturing

While trade relations have become a heated topic of conversation due to the recent hostility between United States and China, it's barely a new phenomenon. In 2014, the Boston Consulting Group found that rising labor cost and flagging productivity had made once low-cost countries like Brazil and Russia far less attractive than they had been before. Even China which had once been an oasis of low-cost began to grow into a pricey headache for many supply chain managers in the United States. It wasn't just rising costs that American businesses had to deal with. They also had to deal with reputational problems like forced labor or intellectual property theft. Since 2010, many businesses have noted these changes and the number of manufacturers that have decided to reshore their operations has increased 10 times over. Lately, companies have begun looking towards other Southeast Asian countries for an affordable alternative to China. According to the American Chamber of Commerce in China, a quarter of the companies currently operating out of China are heavily considering their other options like Thailand and Vietnam.

While there have been multiple overnight shifts in this trade war, the "Made in China" era won't go down so easily. The transition out of China is a critical process that must be carefully considered and reviewed before jumping into. Some companies have worked with the same manufacturer for decades and transferring that knowledge used to create efficient production can be tough. This can be exceptionally challenging for electronic companies with complex or complicated products. Regardless of industry or how complex production is, companies also need to take into account the local teams they've already established in China.

How to Succeed in Transitioning Production Out of China

New regulations have created further complications when it comes to transitioning out of China. To avoid extra charges, companies need to meet specifics requirements. For instance, a company in Singapore of Indonesia may prove a full tariff if specific materials originate from a facilities in China. Combined with the cost of establishing a new manufacturing process somewhere, these charges and fee can pile up and can damage susceptible companies. Before fully committing to the transition process, companies must a comprehensive assessment of their sourcing strategies and existing relationships, as well as a complete list of materials used for each products to check against current tariff specification. Only then can a company truly ascertain whether transitioning is the most cost-effective step forwards for them. The policies of international trade are now changing faster than anyone could have imagined and it safe to say that no one can tell what President Trump of Xi's next move will be in this trade war. Today's best practices might not be here to stay and todays partners could become tomorrows combatants. Supply Chain Managers should try to stay in tune with the different geopolitical tensions and do the best they can to help reinforce flexibility.
Engineering Services
---
Whether you need engineering services for the world's largest power rollers or something smaller, ENSER Corp, has the engineering skills and know-how to complete your project.