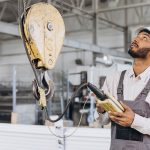 Hoisting Equipment Demystified: From Basics to Best Practices
September 28, 2023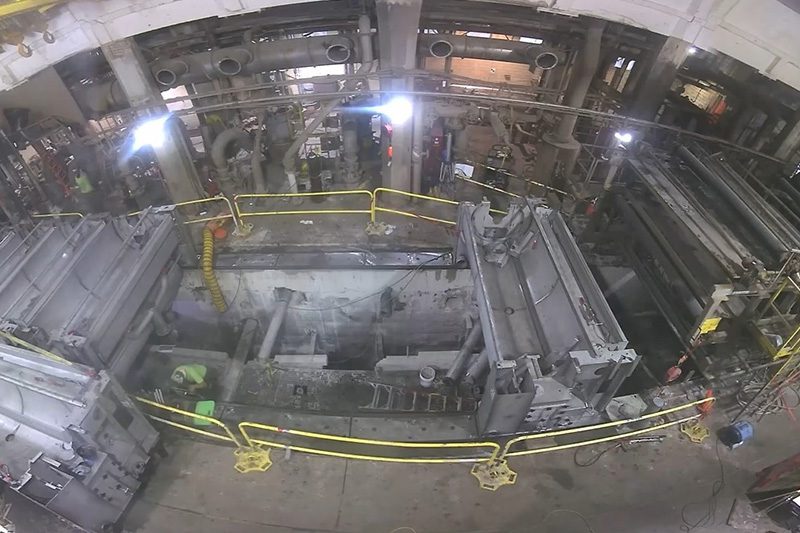 ENSER Corp and Multipli Machine Inc Announce a Vat Forming Wet End Technology for the Pulp and Paper Industry
October 23, 2023
In the fast-paced world of engineering and product development, accurate virtual prototyping is a game-changer. Finite Element Analysis (FEA) has emerged as a powerful tool in the arsenal of engineers and product designers, allowing them to simulate and analyze complex structures, predict behavior under various conditions, and ultimately optimize their designs. In this comprehensive guide, we will delve into the world of FEA modeling and explore how it can be harnessed to achieve accurate virtual prototyping.
Understanding Finite Element Analysis (FEA)
Finite Element Analysis (FEA) is a numerical technique used to analyze the behavior of structures and systems under various conditions. It divides complex geometries into smaller, simpler elements and applies mathematical equations to simulate how these elements interact. This allows engineers to study stresses, deformations, and other physical behaviors of the structure, making it an invaluable tool in mechanical engineering analysis.
Understanding FEA Modeling
FEA Modeling, or Finite Element Analysis Modeling, is a computational technique used in engineering to simulate and analyze the behavior of complex structures and systems. It is based on the mathematical method known as the Finite Element Method (FEM). FEA modeling breaks down intricate structures or physical systems into smaller, finite elements, such as triangles or quadrilaterals in two dimensions or tetrahedra and hexahedra in three dimensions. Each of these finite elements represents a discrete part of the overall system. Mathematical equations, often derived from the laws of physics, are applied to these elements to describe their behavior. By considering the interactions between these elements, FEA modeling can provide insights into various physical phenomena, including stress distribution, deformation, heat transfer, fluid flow, and more.
The Role of FEA Services
FEA services play a pivotal role in leveraging the potential of FEA modeling. As an engineering services company we provide expertise and advanced simulation solutions to our customers. When partnering with us you gain access to experienced engineers who can guide you through the entire FEA and prototyping process.
Preparing an FEA Model
Before diving into virtual prototyping, a detailed FEA model needs to be created and this process involves:
Geometry Import: Import a 3D CAD model into the FEA software.
Mesh Generation: Divide the model into smaller elements (meshing) to ensure accurate results. The choice of element types and sizes is crucial.
Material Properties: Define the material properties of the components, including stiffness, elasticity, and thermal conductivity.
Boundary Conditions: Apply constraints and loads to simulate real-world conditions.
Applying the Finite Element Method
The Finite Element Method (FEM) is at the heart of FEA modeling. It involves solving a system of linear equations derived from the discretization of the physical domain into finite elements. This numerical approach enables engineers to approximate the behavior of complex structures.
Running the Simulation
With the FEA model set up, it's time to run the simulation. Depending on the complexity of the model, the desired precision, and the computing resources available, this process may take from minutes to hours. During this phase, the software solves the mathematical equations derived from your model and provides valuable insights into the structural behavior.
Analyzing the Results
Once the simulation is complete, it's essential to analyze the results comprehensively. FEA software provides various visualization tools to help you understand the stress distribution, deformations, and other relevant data. Close attention must be paid to areas of high stress, deformation, or any unexpected behavior.
Iterative Optimization
Virtual prototyping isn't a one-time process. It often involves multiple iterations to refine a design. Using the insights gained from the analysis, making the necessary design modifications, and rerun the simulation. This iterative process continues until the design meets the desired performance criteria.
Validating with Real-world Testing
While FEA modeling is incredibly powerful, it's essential to validate virtual prototypes with real-world testing whenever possible. This step ensures the virtual model accurately represents physical behavior.
Benefits of Accurate Virtual Prototyping
Accurate virtual prototyping through FEA modeling offers numerous benefits, including:
Cost Savings: Identifying and rectifying design flaws in the virtual stage reduces the need for costly physical prototypes.
Time Efficiency: Speed up the product development process by rapidly iterating and optimizing designs.
Risk Mitigation: Address potential issues before production, minimizing the risk of product failures.
Design Innovation: Explore unconventional designs and materials to push the boundaries of engineering.
Environmental Impact: Optimize designs for energy efficiency and sustainability.
Industries Benefitting from FEA Modeling
FEA modeling and virtual prototyping is critical in any field that involves structural analysis including:
aerospace
automotive
power generation
civil engineering
consumer goods
medical devices
FEA modeling is not just a technological advancement; it's a paradigm shift that empowers engineers and designers to dream big, iterate rapidly, and create products that push the boundaries of what's possible. Embrace FEA modeling as a cornerstone of your product development strategy, and you'll find yourself on the cutting edge of innovation in the world of mechanical engineering analysis and virtual prototyping.
Elevate Your Engineering with FEA Modeling and Partner with ENSER Corp for Success
In the ever-evolving landscape of engineering and product development, FEA modeling and accurate virtual prototyping stand as essential tools. By understanding the fundamentals of FEA and following a systematic approach, engineers can harness the power of virtual prototyping to innovate, optimize, and excel in an industry. Partnering with ENSER Corp for FEA services, can further elevate the capabilities and help achieve accurate and reliable results in virtual prototyping endeavors.