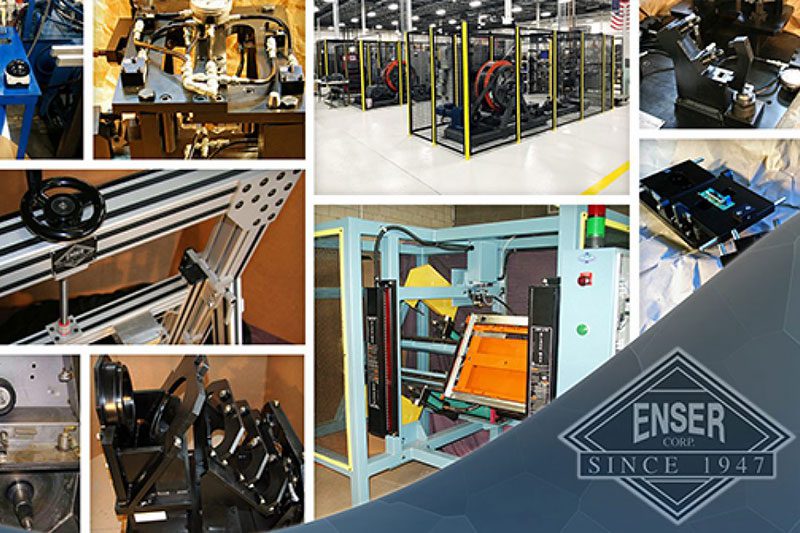 Turnkey Tooling and Fixturing for Over 71 years
June 24, 2018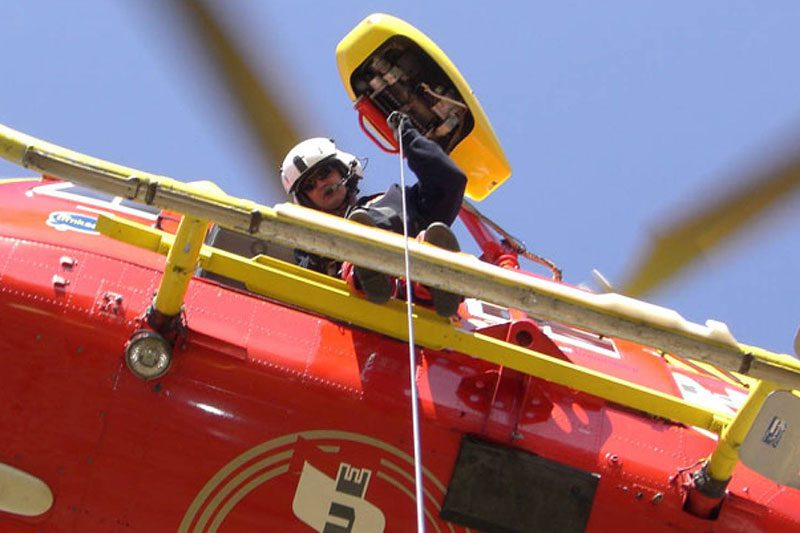 Breeze-Eastern
April 3, 2019
Danica Lause is the owner of Peekaboss, a company that sells hats with a hole for people to put their ponytails through. She's been manufacturing these hats in China for nearly four years and has faced nothing but difficulties throughout the whole overseas manufacturing process. "I was unable to achieve the level of quality control our brand requires in any of the factories we worked with in China," says Lause. After realizing the factories were incapable of producing the hats on machines, she tried to have them made by hand, but upon receiving the shipment of hats she found out that the hole placement and the sizing was off for most of them.

Lower labor costs have attracted both fortune 500 companies and small businesses alike to overseas manufacturing, but it does have it's downsides. Even before Trump's tariffs, there was already a lot of complications and difficulties with working with overseas companies. Most small businesses don't have the resources to handle problems like legal disputes or production deadlines. "It's a vexing problem for anyone," says John Gray, a professor at Ohio State University's College of Business. "but being small and offshore makes it harder because large companies will get more attention from the suppliers." Many of these companies suffer through it but some look towards the US to solve their manufacturing needs. Lause began to look for manufactures in the US to produce her hats and she quickly realized that it's not as expensive as she thought it would be. She found some engineers who had figured out how to manufacture these hats on machines and in 2016 she moved her facility to Germantown, Wisconsin.

When the CEO of Beyond Green, Veejay Patel was looking for a manufacturer to produce their compostable plastic bags, he naturally chose India, as that was his home country and he had previous involvement in plastics manufacturing there. But earlier this year Patel and his co-owners began to look for manufacturing opportunities in the US. "Quality control was not up to our needs," says Katrina Hart, coordinator of business development for the Lake Forest, California, company. "Customers were complaining that bags, including those used to contain produce in supermarkets, had slits, making them unusable." Not only would they improve quality by moving the US but they could also cut back on cost by removing the need to ship them from India to California. This shipping method was not only costing them more money, but it was also contradicting their environmentally friendly message they were trying to preach so they started up production in Lake Forest earlier this year. "This reduced our costs, allowed for a better handle on quality control, and now we are able to contribute to the business and economic success of the community that most of our employees grew up in," Hart says.

There are other issues besides just quality that arise from overseas manufacturing. A 2017 paper studied some of these problems that medium to small sized business ran into. One case told of a supplier that changed one of the components of their products without even consulting the client. In another, the client had discovered that the supplier had cheaped out and used a thinner fabric for the client's clothing. This paper quoted on of the executives as saying "What you actually get as your final product doesn't exactly match what you originally purchased," These smaller companies have to negotiate with the supplier to get their products as the order them, but most of the time the supplier fights back and they find themselves in a legal dispute that they more often than not can't win. "It's harder to get an accord across time zones and cultural and language differences," says Lee Branstetter, an economics professor at Carnegie-Mellon. This isn't a problem for large companies because they often have representative at these oversea factories to make sure the product is manufactured as contracted but small businesses don't have this luxury. All they can do it hope for the best.

Aaron Muderick, owner of Crazy Aaron's Thinking Putty, initially look for a manufacturer in China to produce his putty toy. The initially batch was produced with no complaint, but after receiving two defective batches Muderick hired a representative to ensure he received a quality product. "It helped things get better but it also reduced the cost savings because that person was getting a piece of the action," Muderick says. After searching for a new factory to produce his putty, he began to get more and more worried that one of the employees at the manufacturer would steal his putty formula, so ten years ago, he began to produce the putty in house at Norristown, Pennsylvania. "It didn't feel right in my gut so we ended up going on our own path," Muderick says. Another issue with oversea manufacturing is that the time and money put into traveling can be burdensome for business owners. This helped persuade Lause to reshore her business back to the US. "I did not wish to spend significant time in China away from my small children, husband, aging parents and life back home," she says.
Engineering Services
---
Whether you need engineering services for the world's largest power rollers or something smaller, ENSER Corp, has the engineering skills and know-how to complete your project.