Advancements in Vat Forming Technology in Paperboard Manufacturing
March 22, 2022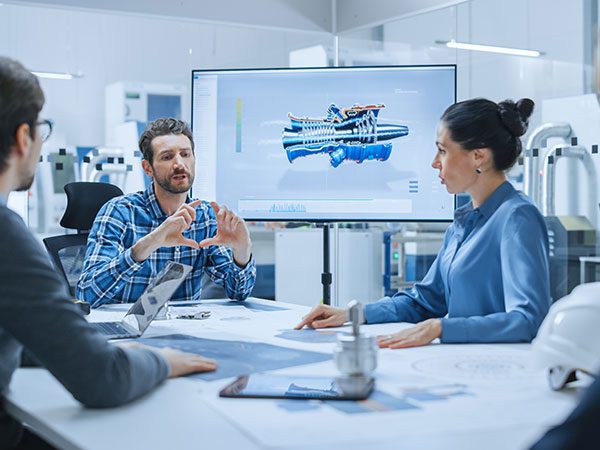 An Engineering Shortage is Impacting the Industry
May 31, 2022
Enser congratulates its President, Marco Arnone, on his 40-year work anniversary with the company, a milestone that is truly as inspiring as it is impressive!
Marco started his career at Enser in 1982 as an office assistant, helping in various departments as necessary and learning about the business from its founders and other long-time employees. By 1984, after showing strong design skills, Marco was promoted to Mechanical Engineer. Marco's skills and commitment to the company later propelled him to Program Manager, a role he served for over 10 years. Marco's journey through the ranks ultimately led him to become Enser's Executive Vice President and General Manager, and during that time, Marco was directly responsible for business development and managing the sales, marketing, and staffing teams. By 2011, after the passing of his brother and President of Enser, Marco dutifully took on the role of President and continued to be the executive and operational leader.
Marco's many contributions to Enser over his 4 decades of service have shaped the company into what it is today. Some of those key contributions include adopting a CRM to improve business efficiency, establishing Enser's offerings to include Staffing Services, facilitating Enser's transition from Tooling & drafting work to more of a focus on prototyping and R&D, the move to a hybrid IT infrastructure with key components in both on-premise and cloud-based platforms, facilitating remote operations – a move that proved essential during the COVID-19 pandemic.
Marco has also been instrumental in establishing a positive company culture through his words and, more importantly, his actions. Sometimes it's easy to apply the "family" label to staff and co-workers; however, Marco has always exemplified what it means to care for those who make up the company. His ability as a leader to recognize that putting people first and ensuring their well-being relates to a better company, combined with his character, guarantees that at Enser, family isn't just a label; it's part of the core values.
Congratulations to 40 incredible years at Enser, Marco!
---
Engineering Services
---
Whether you need engineering services for the world's largest power rollers or something smaller, ENSER Corp, has the engineering skills and know-how to complete your project.