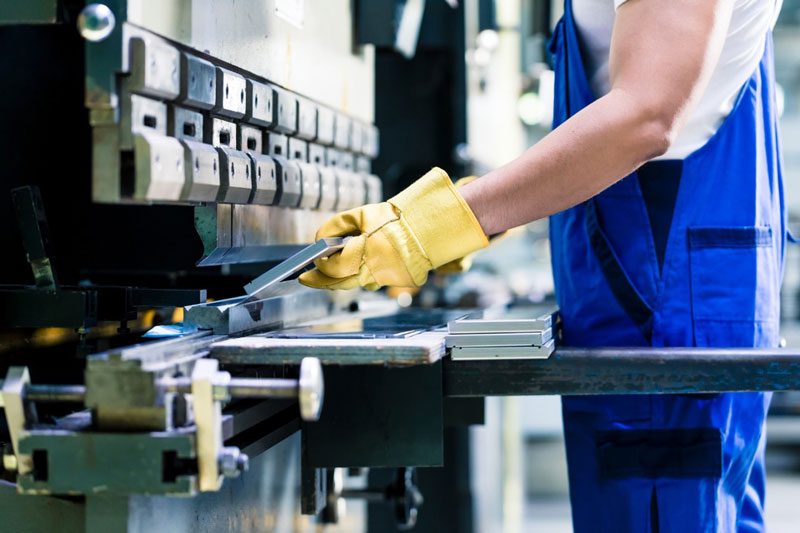 What Is Design-For-Manufacturing and How Does It Help Reduce Costs?
January 11, 2022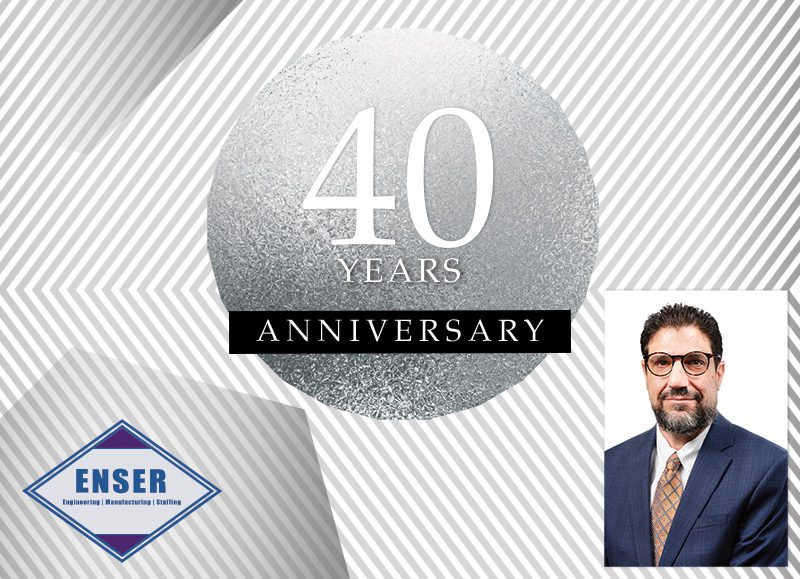 Enser congratulates its President, Marco Arnone, on his 40-year work anniversary with the company
May 5, 2022
---
The paper-making process has come a long way since the Egyptians were hand-making papyrus sheets. One often-overlooked process is sheet formation on a cylinder machine, commonly called Vats. Modern innovations in VAT forming equipment have significantly improved their performance allowing this technology to be reintegrated into existing paper and board-making operations.
The performance of VATS can have a significant impact on the overall quality of the finished product. That's why companies are now investing in modern innovations that are improving their efficiency, quality, and production.
This article provides a quick guide to understanding what VATS are and how modern innovations are improving their performance and making them more efficient. Keep reading to find out more.
What Is A Cylinder Paper Forming VAT and What Do They Do?
To understand cylinder vat forming we first need to understand that there are many modern manufacturing methods for making paper, paperboard, and cardboard; the process at the heart of most of them has remained basically unchanged for hundreds of years. Wood fibers, additives, fillers, and other chemicals are suspended in a solution of water to create a slurry also known as stock. The stock is deposited onto some type of screen or porous belt and as the water drains away, bonds begin to form between the wood fibers to create the beginnings of a sheet of paper. Once a majority of the free water has drained away, the forming of the paper sheet continues typically via mechanical pressing and heating to remove the residual moisture and complete the chemical bonds between the wood fibers. The end product is the paper, paperboard, or cardboard most consumers are familiar with.
Vat History
The invention of the cylinder vat machine is credited to John Dickenson from England in 1806. By 1817 the first cylinder vat machine was installed on the Brandywine Creek in Delaware. These early paper manufacturing machines were developed using a large tub or vat filled with stock and a submerged rotating mesh cylinder. As the stock drains through the mesh cylinder a sheet begins to form on its surface. By installing a series of these vats, multiple layers or plys of the semi-formed board could be built up giving the manufacturer the ability to develop high strength and high caliper paper while also allowing manipulation of the chemical or physical properties of each of the individual sheet plys. A typical multi-ply paperboard manufactured on a cylinder vat machine is made up of 6 – 10 individual layers.
Once the trend toward large high-speed board manufacturing began, vat technology was thought to be obsolete due to its inherent speed and width limitations. Eventually, only two US-based vat manufacturing companies remained in operation by the mid-1990s.
Vat Forming Development
As one of the few remaining US-based Vat manufacturers, Multipli Machine Inc. currently operated by Scot Bennett has continuously developed innovative stock approach systems, complete wet end machine configurations, multiple vat designs and various formation process improvements.
In early 2010 Multipli formed a partnership with Enser Corporation to jointly market and supply paperboard forming vats while continuing to develop and improve vat technology. Multipli was one of the last remaining vat technology companies in the USA and Enser Corporation was a custom design and build firm that had a division with experience within the pulp and paper industry. As both companies were located near Charlotte NC the partnership was formed with Multipli leading the process aspects of vat technology development and Enser leading the mechanical design and manufacturing.
Since this partnership was created some of the notable VAT developments include
Full stainless steel fabrication of the vat assembly allowing for more closely toleranced and consistent vat construction vs previous manufacturing methods using fiberglass, combined fiberglass and stainless steel and even wood. Full stainless steel fabricated forming vats provide increased production, better quality of paperboard, decreased maintenance costs and will give trouble free operation for decades to come with proper maintenance and care.
EWC (Excess Water Capacity) Vats that maximize retention time of white water within the vat loop
Lever systems to ease the adjustment of profiling wing boards
Actuator systems to allow closed loop or remote control of profiling wing boards
Innovative couch loading design that allows vat cylinder removal without need to remove the couch roll
Multiple advancements to improve operational cleanliness and access for cleaning and maintenance
Vat Future
Although cylinder vat forming used in the production of paperboard can be considered a niche market and makes up a relatively small percentage of annual bord production in North America; there are manufacturers whose specialized and innovative products can only be made via cylinder vats. The continued development of vat technology, as well as improvements in vat construction, design and manufacturing, allow these producers to replace antiquated and worn equipment that has often been in operation for close to 100 years. Upgrades to vat forming machines not only replace equipment that is at the end of its life cycle but as an added benefit allows customers to gain benefits in production, quality, cleanliness, flexibility, and reduced maintenance.
Work With An Experienced Team
Paper mills are gaining a competitive advantage by replacing old and aging wet cylinder vat machines with units designed by ENSER Corp., in partnership with Multipli Machine Inc.
These new machines provide an immediate and sustainable ROI through increased productivity and runnability. This nets a better-quality product without the learning curve and costs associated with other forming equipment.
For paper manufacturers that use cylinder vat forming technology, the partnership between Enser and Multipli allows complete wet end replacements and major wet end rebuilds to be handled through a single supplier. Multipli is the current technology leader in all vat concepts and the only supplier to offer a convertible forming vat that can be configured to operate in either wet or dry mode. Working with Enser, the Multipli vat designs are continuing to be developed and improved in an effort to supply more value, better operation, easier maintenance, and higher product quality.
If you're looking for versatile services that take you from design to analysis, contact us today to see how we could help improve your paper-making process.
Engineering Services
---
Whether you need engineering services for the world's largest power rollers or something smaller, ENSER Corp, has the engineering skills and know-how to complete your project.