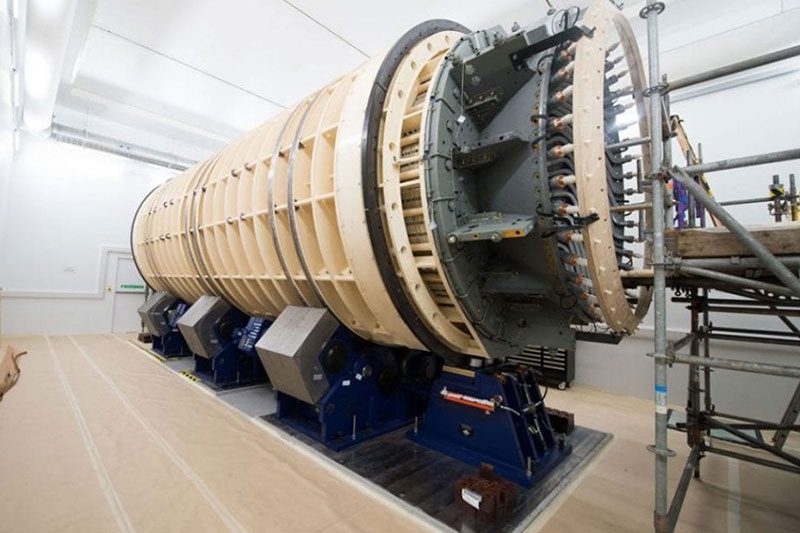 US Marines' latest Air Defense System Takes Down Drone
August 6, 2019
Reshoring Initiative Promotes the Return of Manufacturing Jobs to the U.S.
August 9, 2019
The Ames Laboratory and Iowa State University have partnered together to create a new method to print metal traces of softer materials. The researchers were able to recreate this method multiple times on jello and even on delicate materials like rose petals.

Through undercooled metal technology, the Engineers were able to create this monumental step forward in 3D printing by using microscopic oxide shells that trap the liquid metal below its melting point. In order to fill these infinitesimally small shells, which are only about 10 microns in diameter, the researchers used a tungsten microprobe. When cracked, by ether dissolving them with chemicals or using mechanical pressure, the metal trickles out and solidifies, creating a line of conductive metal.

The metal used inside these tiny capsules is a Field's Alloy composed of bismuth, indium, and tin. Through vigorous testing, the researchers found that these capsule have been able to create a conductive line on almost everything, from a hard slab of concrete to a small delicate leaf.

The research team believes that this technology could have some astonishing applications in the future, like sensors that monitor crops performance, building integrity or even medical conditions. Some recent tests made by the team of engineers include a remote control created on a piece of paper, electrical contacts for solar cells and a successfully printing on a model of a human brain. Elon Musk's latest venture, Neuralink, may have some competition when it comes to its brain sewing machine.

What originally began as a teaching exercise three years ago has grown into a fully fledged project, with researchers eagerly trying to figure out the limits of this technology and what to print it on next. Their next big tests they're planning to print on are ice cubes and biological tissues, with he later hopefully being less crucial tissue.

Wanna learn more about the latest in 3D printing? Find out how S-Squared 3D printers 3D printed a 500 square foot house using additive construction.
Engineering Services
---
Whether you need engineering services for the world's largest power rollers or something smaller, ENSER Corp, has the engineering skills and know-how to complete your project.