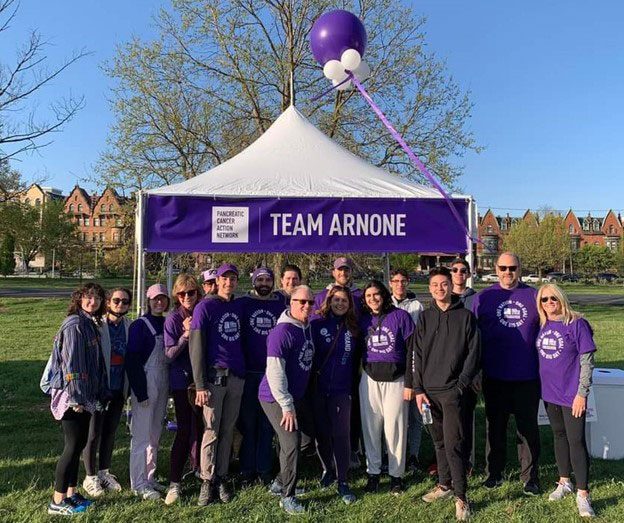 Thank You For Donating To Team Arnone PurpleStride Philadelphia 2022 Walk
May 31, 2022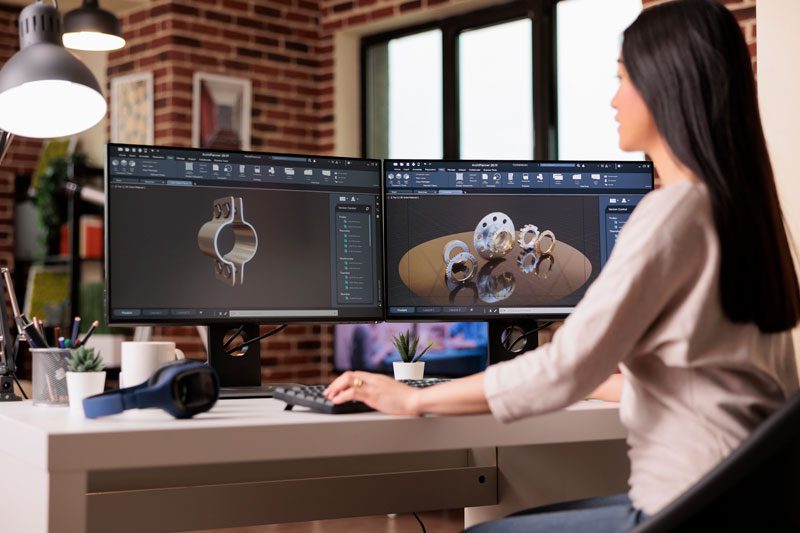 Design for Manufacturing: The Difference Between Success and Failure
August 29, 2022
---
Larger production outputs, increased efficiency, reduced waste, and faster cycle times; these are the goals of every manufacturing company. And while these goals are basic, the path towards achieving them is anything but; this is where engineering tooling and fixturing comes into play.
Engineers must consider creative solutions when making the most of their available resources, whether using fixturing machines or engineering tooling. A well-designed fixturing system can ensure that manufacturers are as productive as possible.
But what is involved in engineering tooling? Read on as we cover everything you need to know about fixturing and tooling systems in an engineering environment.
What Is Engineering Tooling?
Engineering Tooling is a broad term that contains many subsets, some of which are listed below, but in the most basic terms, is any tool that makes a manufacturing process better (i.e more efficient, faster, safer, less manual tasks, etc.). Engineers design tooling because many manufacturing processes have very specific goals, and oftentimes there is no off-the-shelf component available. Companies not only develop these Toolings during the design of new products and components, but also to retrofit outdated or inefficient processes.
Fixtures in Engineering
The terms "Fixture" and "Tooling" are often used interchangeably due to their similar function. However, a fixture is tooling, but tooling is not necessarily a fixture.
Depending on the design process, different engineering fixtures can make production easier. Fixturing's goal is to increase the effectiveness of manual processes.
Fixtures help with higher production automation. They maintain a workpiece in an unwavering orientation, position, or location as opposed to directing a production tool. Fixtures work hand-in-hand with tooling. Here are some examples of common engineering fixtures and tooling used in the industry:
Frames
Frames are the most basic type of engineering fixture. They are structures engineers use to hold materials together. Frames help build structures that do not need to be permanent.
Jigs
Jigs are used to hold materials or tools together during manufacturing. Jigs are similar to Machining Fixtures except they are usually only involved in manual tasks that workers perform by hand. Jigs help to improve the repeatability and accuracy of tasks.
Machining Fixtures
Machining Fixtures are used to hold materials or tools together during machining operations. Much like Jigs, Machining Fixtures help to improve the repeatability and accuracy of tasks. These fixtures can be part of a fully automated machining system or used by a machinist.
Subtypes:
Turning
Milling
Broaching
Indexing
Grinding
Boring
Tapping
Duplex
Jacks
Engineering jacks are simple pieces of equipment that make it easier to lift and/or hold materials during an engineering process. They can help keep your materials stable and in place, making it easier to work with them.
Vises and Clamps
Engineering vises and clamps hold materials in place during engineering processes. They can help keep materials from moving or slipping out of place while engineers work with them.
Holding Fixtures (Welding and Assembly)
Holding Fixtures are simply that, fixtures that hold manufactured parts together. They are typically used for Assembly or Welding processes where the spatial orientation of the components is critical. These fixtures help to ensure that parts are in the correct location, and also help increase cycle times.
Why Tooling Is Important in Engineering
Tooling can help make the design process more efficient, providing more accurate designs. Gear manufacturing is a perfect example of how tooling can make the engineering process easier.
Engineers designing gears need to consider things like size and strength when designing them. While doing this, they also need to consider noise, vibrations, and proper fit.
Benefits of Proper Fixturing
Proper fixturing can help maximize your process efficiency. It can help speed up part loading and unloading. Fixturing done the right way saves time and money.
Proper fixturing means less downtime between operations, which in turn leads to a more efficient process.
When manufacturers design the part and machining fixture, they can also design the inspection fixture. When the component leaves the fabrication area, they can then have the fixture validated, keeping inspection at the forefront.
Today's manufacturers place a high priority on cost, and time equals money. It's a win-win situation if an internal team or department can give the inspection department a last-minute fixture.
How to Select the Right Fixturing for Your Environment
Fixturing machines need customization for the specific tasks for which they are intended. This means it is important to develop the correct fixturing for each unique process.
There are a few key factors to consider when designing fixturing devices. These include the type and volume of engineering taking place and the work environment.
Custom fixture design assists in maximizing the benefits of your process optimization efforts. Remember, a fixture is any assembly or mechanical part that may or may not use customized electronics to run a production process.
It should need little to no human involvement. Fixtures are the most basic of manual devices that enable automation. Two important things to consider when selecting fixturing machines:
Volume
The volume of engineering in your environment needs consideration when selecting fixturing. It is not uncommon to find fixturing machines sold in set quantities. This means you will need to order a certain number of fixtures based on how many people are doing assembly in your environment.
Space
It can also be helpful to think about the space where you will be storing fixturing machines. You want to ensure you have enough space to keep them all. Having your necessary tooling organized in your workspace will benefit you in many ways, such as:
Optimizing your production line
Increasing shop floor space
Improving handling and staging
Improving part protection and inner plant logistics
Improving department safety
Choosing the Right Fixturing Solution
Consider your assembly line and how your product is handled and sized during assembly when choosing the sorts of fixtures to use. Also, consider whether to use temporary or permanent production tools. Remember that shifting parts during production can be difficult and, at times, dangerous.
Examine your measurement devices and gauge your part volume first. High volume and production parts often lean towards custom fixture solutions. They have dedicated nesting stations for parts with occasional multiple-part nesting stations.
Low volume and prototype parts often lend themselves to modular fixturing that can come apart and be re-used in other applications.
Trends in Engineering
An emerging trend appears to be toward hybrid fixturing options. They combine both modular and permanent fixturing. Such solutions are a mix of products that permit short setup times and flexibility for fixture setups.
A hybrid approach may be useful when a modular fixturing is being put together and stored on a fixture plate for recurrent use with a high-volume item. Consider a part's complexity and decide what structural support is needed for the item during the fabrication operations.
Engineering Is a Vast Field
Engineering tooling and fixtures can be a bit complex and varied. We have only touched the surface.
Have more questions? We can help! Our goal is to create a strong synergy with our customers to ensure their success.
Our broad expertise as a top provider of engineering services places us above other engineering firms.
Engineering Services
---
ENSER Corp, has the engineering skills and know-how to complete your project.