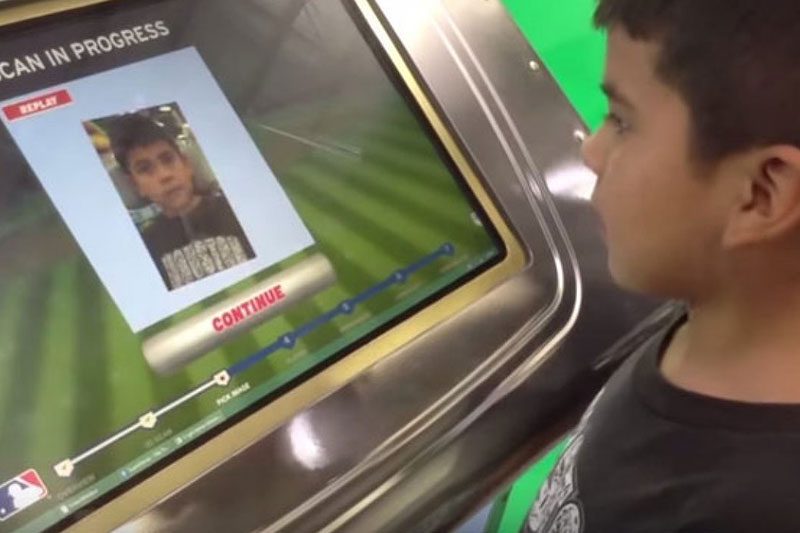 How to 3D Scan Your Face and 3D Print onto MLB Figurine
September 3, 2015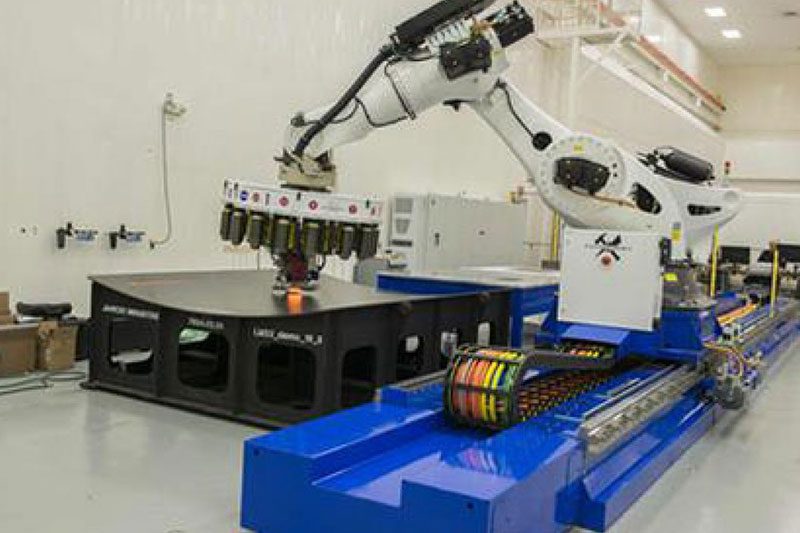 Giant Robot Will Build Huge Composite Parts for Mars and Beyond
September 18, 2015
Though it's being introduced toward the end of the summer season, the 3D printed smart cooler developed by United Kingdom-based startup Nipi Smart Cooler is still a refreshing idea. The cooler can hold ice for as long as six days and is powered by a solar panel. It also possesses several features not commonly found in traditional coolers, such as a charging hub, external and internal LED lighting, a safe deposit, cup holders, and a chopping board. Using Stratasys' 3D printing technology, Nipi was able to produce a functional prototype of its cooler 75 percent faster than traditional manufacturing practices. Since developing the prototype, the company has passed its Kickstarter goal of $60,000 and has received support from an investor in Asia who wanted to ensure that the cooler would make it to market.
According to Nipi Smart Cooler Product Design Lead Luke Guttery, the conversion from concept to a working product couldn't have occurred so quickly without the use of 3D printing. "It's amazing how quickly we could go from an idea on a piece of paper to a fully-functional prototype that we could test outdoors," he said. "Without 3D printing, this simply would not have been achievable in the given timeframe. In just a few days we had already produced the main body in UV resistant materials to test the solar panels in the sun, and large-scale over-molded wheels with rigid interiors and rubber treads." Guttery added that it is important for start-ups to find out as soon as possible if an idea for a product is viable, and that 3D printing expedites that process. Nipi Smart Cooler tapped UK-based 3D printing service provider 3D Print Bureau to develop a working prototype. To rid of design flaws, 3D Print Bureau, which is also based in the UK, used both Stratasys' fused deposition modeling (FDM) and PolyJet 3D printing solutions to create several of the cooler's parts before final manufacturing. Stratasys' UV and heat resistant ASA thermoplastic material went into the production of the cooler, making it more resistant to the sunlight it will be exposed to during both outdoor use and solar panel testing. 3D Print Bureau also incorporated Stratasys' multi-material 3D printing of the smart cooler to develop different variations of parts like handles and tires so that they could be tested for hardness. "With the ASA material, we were able to develop a fade-resistant prototype specifically designed for outdoor use. Using multi-material 3D printing, we could accurately validate the pull of the handle and its weight-bearing ability, as well as defining the exact tread of the tires required before moving to final production," said 3D Print Bureau managing director Gary Miller. "In fact, the ability to over-mold using 3D printing was integral as it helped us determine the shape, thickness, and style of the tread you see on Nipi today." "For many start-ups with great ideas, limited capital to supplement costly and time-consuming traditional manufacturing is often the reason some innovations fail to reach the marketplace," he said. "3D printing grants product designers the means to quickly and cost-effectively determine whether their idea can function and perform as intended, and Nipi is the perfect example." Stratasys EMEA President Andy Middelton said that traditional manufacturing can often hamper the efforts of startups because it is more costly and time-consuming. He added that Nipi Smart Cooler is an example of a start-up that was able to quickly cost-effectively determine whether its product could work.
For more cool engineering articles, visit our content hub here.
Engineering Services
---
Whether you need engineering services for the world's largest power rollers or something smaller, ENSER Corp, has the engineering skills and know-how to complete your project.