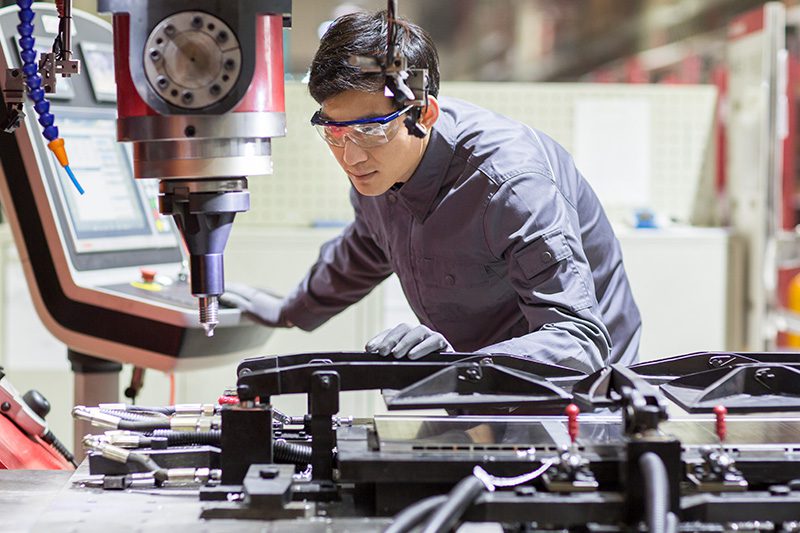 What is the Future Outlook for the US Manufacturing Industry in 2023?
January 30, 2023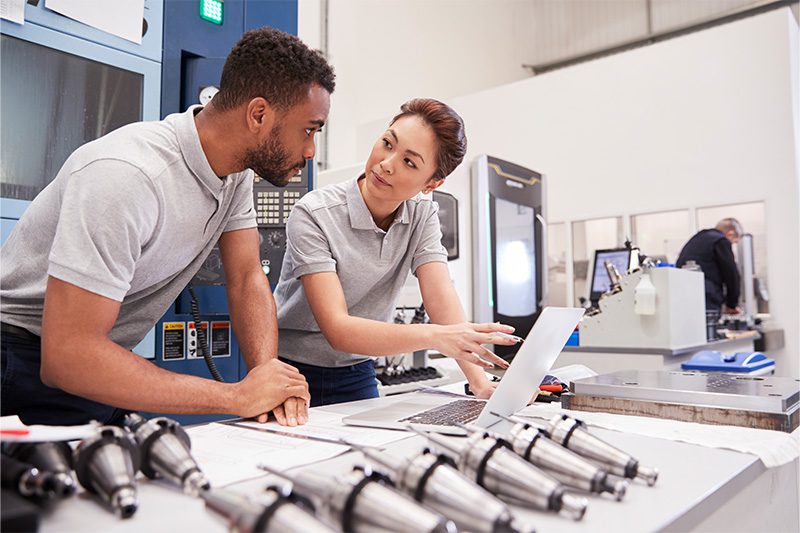 How will engineering staffing trends in 2023 affect your recruitment?
February 14, 2023
What are Turnkey Manufacturing Solutions?
Turnkey manufacturing solutions are becoming an increasingly popular option for companies who want quality products, fast. Many companies choose to collaborate with their manufacturer for services like design, fabrication, installation, aftermarket support, and technical service. With all your services performed by the same contractor, you benefit from cost and time savings, among other advantages.
Contrary to the common belief, using turnkey solutions doesn't mean you must give up complete control over your manufacturing process. In fact, it is your layouts, basic designs, or other work that manufacturers base their processes on. So, are turnkey manufacturing solutions right for your company? Let's explore the advantages and address common concerns you may have.
5 Key Benefits of Turnkey Manufacturing Solutions
1.- Streamline Manufacturing Operations
The more agencies you distribute your work assignments to, the more discrepancies vis-a-vis your original idea you will come across. Not to mention, the more parties you will have to deal with and track. A turnkey experience streamlines all the phases of production since they are performed by one unit. This does away with the problems associated with interdepartmental coordination, miscommunication, and so on.
The centralized point of access and accountability vested with the turnkey manufacturer will optimize the production and processing of your project, ensuring it gets completed quickly.
2.- Efficient Customer Care
When you work with one manufacturer, you only have to contact one company should any changes or issues arise. Since your turnkey partner is accountable to you, they will be more prompt and actionable with their customer support services.
In such a setup, you can quickly get all parties up to speed. Additionally, a designated point of contact saves you hours of communicating with customer care teams of different supply units to get your changes implemented, if any.
3.- Make Billing a Breeze
Managing and recording bills from multiple manufacturers can be annoying and time-consuming. Using turnkey manufacturing solutions means you'll only have one company sending you all the invoices. A streamlined billing process can save you time in the long run, as the transactions are one-way and simple.
4.- Easily Make Updates to Products
When your design and manufacturing services are delivered by the same company, it's easy to make changes to your products. Instead of having your calls transferred from one person to the next, you have a rather straightforward way of adding a new feature, changing a dimension, or making an update to your product. It is easy for the manufacturer to turn it around quickly and offer you an end product that is the same or as close to your proposal as possible.
5.- Potential Cost Savings from the Turnkey Manufacturing Solutions Team
Every business has its own way of doing things. Partnering with a single manufacturer ensures alignment between all the involved parties with regards to the project and results in efficient production of high-quality products. After all, customer satisfaction is the topmost priority of every turnkey manufacturer who strives to deliver only the best quality products and service.
---
Need Turnkey Manufacturing Solutions? Trust Enser
---
Since 1947, ENSER Corp has been a leader in the engineering and manufacturing industries. Our competitive edge is derived from our ability to deliver intelligent technology, performance, quality, cost, and reliability, all from a single source. From engineering and design of your product to the manufacturing, tooling, and testing, we'll supply a strong, quality product that meets your exact specifications. We firmly believe that our reputation hinges on long-term customer satisfaction, and we're committed to superior quality and service.
A proud sponsor of American Made Matters, we specialize in the aerospace and defense, medical instrumentation, transportation and rail, tooling and industrial, and paper and pulp industries, but can work in other sectors as the need arises. Whether you're a small or medium-sized company, we're ready to take on even the most complex projects.
Ready to explore turnkey manufacturing solutions?