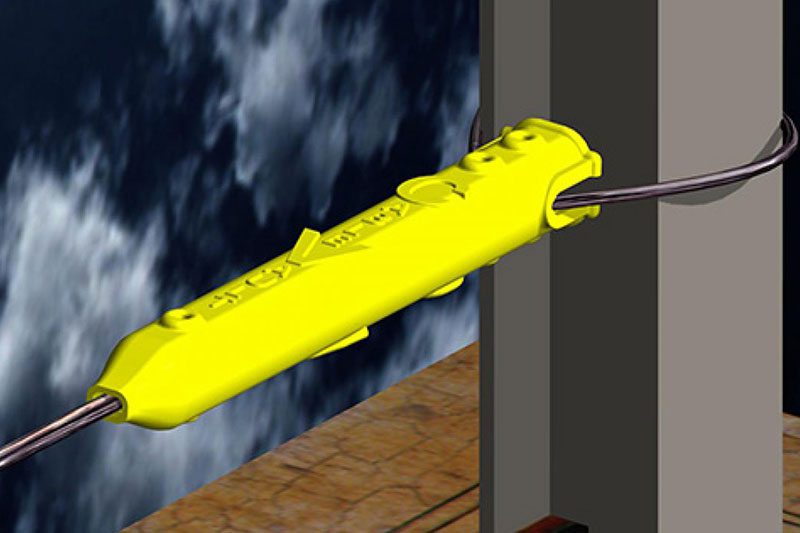 Enser Helps Save Lives with Cable Vault
April 23, 2015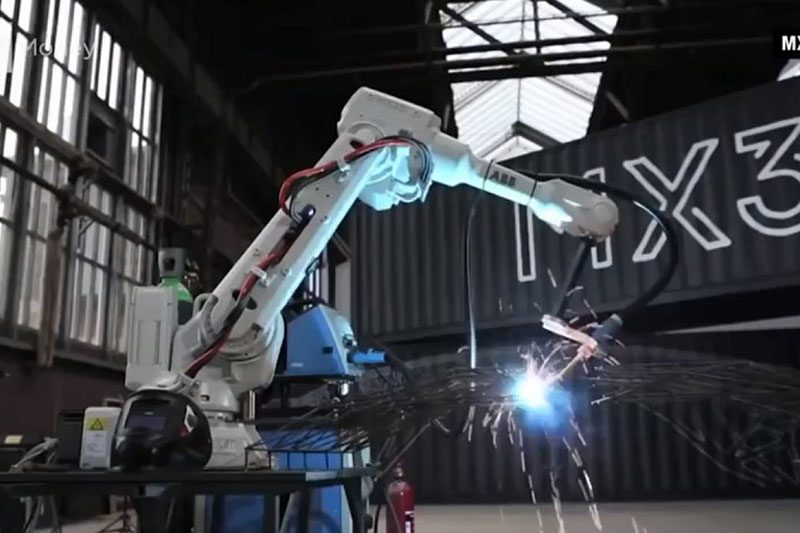 Watch Robots 3D Print A Bridge
June 9, 2015
by Megan Crouse, Digital Reporter Harry Moser, the former president of machine tool company GF AgieCharmilles, is on a mission to bring manufacturing back to the United States. His Reshoring Initiative offers resources and information for companies which want to move factories from overseas to the U.S. He spoke to Product Design and Development in an exclusive interview about the reshoring movement and what it can offer engineers. "It is very important to note that the design engineer can work most efficiently with the manufacturer if they're in the same building or city or state," Moser said. "They can optimize the product or the process of making it when they can get together and speak the same language. So the engineer will be more successful if he or she is physically close to the manufacturing site. "Second, if the manufacturer is going to China and the best way to improve efficiency is to bring the manufacturer and engineer together, you either move manufacturing and engineering together in the U.S., or move both to China. Would you rather move engineering to manufacturing in China, or rather do research to determine whether you can bring the manufacturing back to the United States and keep your job?" Moser recently contributed a chapter to a book called Remaking America, a collection of essays on reshoring. He has also visited several conferences in his capacity as founder of the Reshoring Initiative, and says that more and more companies are showing interest in reshoring. He spoke to the American Gear Manufacturers Association and American Bearing Manufacturers Association recently at their annual meeting, and said that 54 percent of people in attendance reported either they or their customers had reshored recently. "That's a big number," Moser said. "I know I wouldn't have gotten that number three or four years ago, so to me that's very impressive. This week I spoke at ISM (the Institute of Supply Management) and again a good percentage of people I met had interest, and some of them were actively involved in their company with trying to figure out what to bring back and how to do the analyses of what to bring back." Chief among those analyses is the cost of reshoring. The Reshoring Initiative offers a Total Cost of Owning estimator, which factors in the various costs associated with manufacturing and calculates the possible difference if the company was to reshore. The biggest challenge facing companies that want to reshore is the cost, he said. The common belief that it costs more to make a product in the U.S. is true, due largely to higher wage rates, he said. He pointed to Germany as an example of a country that produces much of its goods within the country and still has a trade surplus. Germany, Moser said, is a good example of a country in which workers gain a lot of technical and hands-on training at university and afterward, and are therefore highly productive and adapt well to technology. This means, he said, that companies can afford to pay them more, because they make more per person and more per machine. "If you're going to have high wage rates like we do you have to have more people with higher skills and better automation. And if we do that we can bring things back to the shore, because they can do it in Germany," Moser said. While it isn't a manufacturer itself, Moser said that WalMart has been doing a good job encouraging reshoring through its Made in the USA / JUMP (Jobs in U.S. Manufacturing Portal) program, on which he consulted. "They're certainly doing reshoring the most," he said. "Their commitment is to purchase an incremental $250 billion over the ten years ending with 2023." Ideally, reshoring could save companies money, Moser said. Business owners, he said, need to ask themselves: "Does the overhead come down more than the labor cost goes up?" "You eliminate the duty and freight for bringing it into the country. You don't have as much inventory because you make it and deliver it just when you need it. You don't have travel when you go to the supplier. You don't have much intellectual property risk. When you have engineers and manufacturers in the building next to one another, they can innovate more efficiently. You don't run out as often. You don't have as much excess inventory. When you add all those factors up, are they enough to make up for the higher labor costs? And in some cases the answer is yes and in some cases the answer is no." Balancing all these numbers is the purpose of the Reshoring Initiative's Total Cost of Ownership analyzer. Moser hopes that it will bring more manufacturing, and more jobs, back into the United States. Moser recommended both the analyzer and WalMart's JUMP program to business owners who are considering reshoring. The Reshoring Initiative has something else that might be the key as well: success stories. Their website collects testimonials from business owners who have made the move. "The best way to get someone to consider reshoring is to show them that other people have been successful in doing so," Moser said.
Engineering Services
---
Whether you need engineering services for the world's largest power rollers or something smaller, ENSER Corp, has the engineering skills and know-how to complete your project.