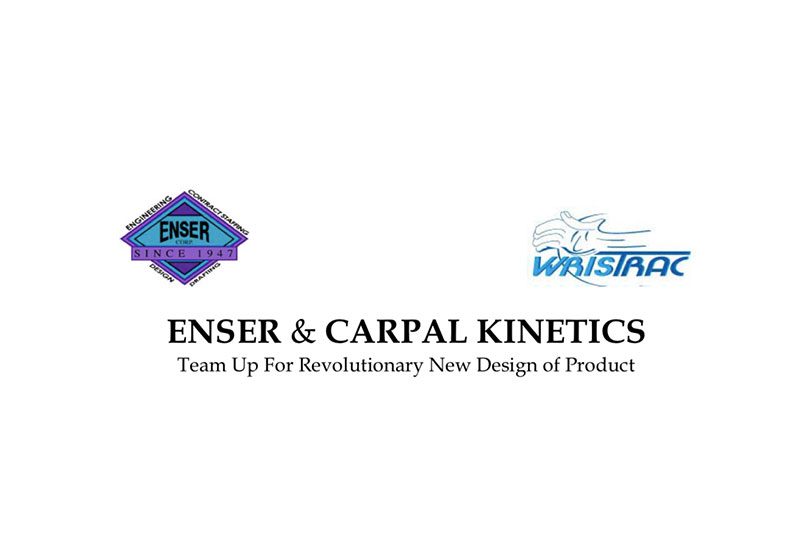 ENSER & CARPAL KINETICS – Team Up For Revolutionary New Design of Product
March 20, 2004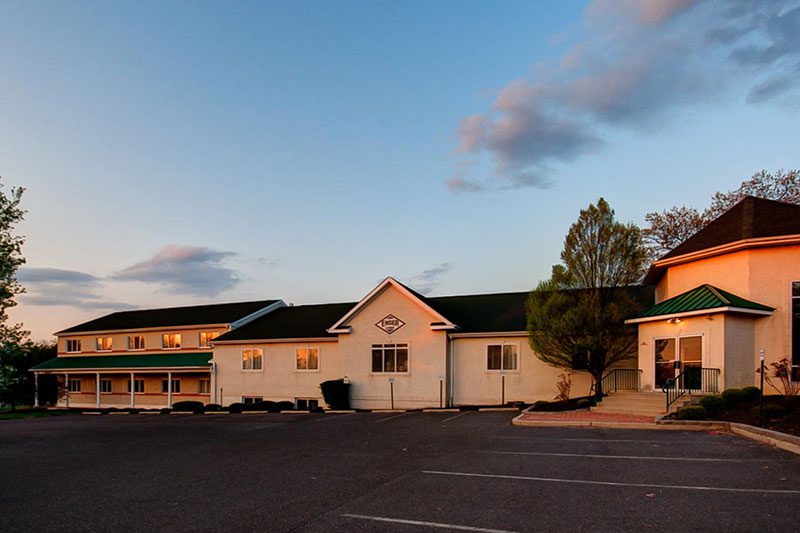 ENSER moves into state of the art 3,500 sq. ft engineering facility in Orlando, FL
January 20, 2006
A private engineering company founded in 1947, Cinnaminson, NJ based ENSER Corporation started as a small tool design firm creating jigs, fixtures, gauges, dies, and special machines. Today, as a PTC Value Added Reseller (VAR), ENSER offers a complete spectrum of product development solutions, from CAD/CAM to engineering to full design and manufacturing of client products. ENSER serves a wide range of industries including automotive, power generation, food products, industrial products, pulp and paper, consumer products, machine tools, medical products, chemical processing, and electronics.
---
The Challenge: Design and Build a Breakthrough Medical Device
In the summer of 2003, a start-up medical device manufacturer challenged ENSER to take an exciting idea — along with a box of miscellaneous parts — and create a breakthrough, non-invasive medical device for treating depression. The problem: the client needed two working devices to be designed, manufactured, and shipped to a hands-on demonstration in less than 10 weeks.
---
The Solution: Pro/ENGINEER Wildfire 3D CAD Software
Although ENSER only recently migrated to Pro/ENGINEER Wildfire for its product design, its engineering managers were 100% confident that this breakthrough new CAD software was right for this project. After becoming familiar with the new user interface, advanced surfacing, and design tools of Pro/ENGINEER Wildfire, ENSER's highly skilled engineers were prepared to create a design that not only would operate perfectly, but also would be ergonomically and aesthetically attractive.
---
The Results: Project Completed On Time — New Orders Rolling In
Thanks to the talents of its design group, along with the powerful CAD capabilities of Pro/ENGINEER Wildfire, the ENSER design team designed and delivered two complete devices just in time for its client's presentation.
In addition, ENSER used Pro/ENGINEER Wildfire to design and build the shipping crate that would ensure the safe transportation of the device's fragile components. Much to the delight of ENSER and its client, the medical professionals testing the device were greatly impressed with its ergonomic design and ease of operation.
If all goes well, the device — now in test trials across the USA — will be accepted by the U.S. Food and Drug Administration (FDA) and adopted by hospitals and medical service providers across the globe.
---
We Know You Can Do This
Like thousands of Pro/ENGINEER CAD design houses worldwide, ENSER Corporation knew it would eventually move to Pro/ENGINEER Wildfire, PTC's next generation 3D CAD software. But exactly when was the right time was the burning question. The answer would arrive in July 2003, when a former client walked into ENSER's New Jersey office, emptied a box of piecemeal parts on a desk and said, "This is what we're up to — we know you can do this." What "this" turned out to be was a project unlike any that ENSER engineers had tackled before.
The client, a startup medical device company launching a new product, needed ENSER to design and construct an entirely new, groundbreaking medical device almost from scratch. What's more, the client needed two fully functional models ready for customer review — in 10 weeks! Topping it off, the final product had the potential to make or break its client's fortunes.
As a company well versed in taking rough ideas and turning them into polished new products, ENSER found the challenge both intriguing and exciting. But possible? Fortunately for the startup, there was no time to even think about it. It was time for ENSER engineers to get to work.
---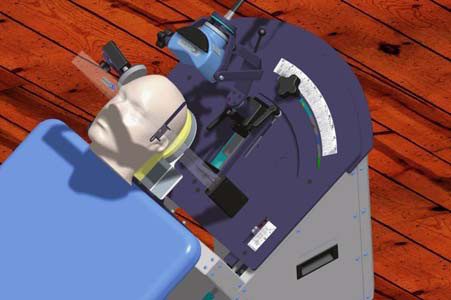 T-Minus 10 Weeks and Counting…
In essence, the project called for ENSER to design a non-invasive medical device for treating depression. The centerpiece would be a six pound magnet that a medical professional would precisely position against the front of the patient's head, and then administer targeted magnetic pulses that would stimulate brain cells and alleviate the symptoms of depression. The apparatus would also include controls, electronics, mechanical framing, and many other components.
Since patients may already be somewhat fearful of any treatment, the device had to be ergonomically sleek and aesthetically pleasing, so as to put the patient at ease — something along the line of a dentist's chair, with a sliding light/magnet, except all in a single unit.
With little more than the magnet to work with, ENSER engineers had their work cut out for them as they looked at unlimited possibilities — and very limited time.
---
Perfect Project for Pro/ENGINEER Wildfire
Because the project posed so many time related challenges, ENSER managers decided that this was the right project for moving their design team to Pro/ENGINEER Wildfire. ENSER managers had seen and read about the breakthrough new tools in Pro/ENGINEER Wildfire, designed to save time and effort. Management knew that eventually they'd move up to this advanced CAD technology and what better time than the present. It just made perfect sense. ENSER's veteran designers, however, didn't exactly share that enthusiasm.
"Our design guys thought we were crazy going to Pro/ENGINEER Wildfire for this project, considering the time constraints," explains Eric Venskytis, project manager for ENSER. "But once they started using the new user interface and new design tools, our guys could see how much faster and easier it would be to create the device in Pro/ENGINEER Wildfire. If we'd used any other CAD software — and we know them all — we never would have pulled this off in time."
---
No Time Wasted in Translating File
In addition to receiving a small box of physical parts — metal plates, slide rails, frame members — and some basic drawings with the project, ENSER benefited from some rough 3D design concepts created by another industrial design firm originally contracted by the start-up client. Although the concepts had some merit, the designs needed considerable rework to improve ergonomics and mechanics. Fortunately, the files, which were created in Pro/ENGINEER 2001, were instantly transported to Pro/ENGINEER Wildfire, so no time was lost in data translation. Working at a rapid pace, ENSER engineers began creating the first prototype designs of the device, gaining speed and momentum as they became more and more proficient with the new tools in Pro/ENGINEER Wildfire.
"The main advantages of Pro/ENGINEER Wildfire over Pro/ENGINEER 2001 are the user interface improvements," explains Venskytis. "These improvements, specifically for feature creation, saved a great deal of time. There are significantly less picks, and much less of what we were calling 'Pro/E elbow'.
Venskytis and his team ranked the following capabilities as the most beneficial in Pro/ENGINEER Wildfire, enabling them to deliver the first concepts in very little time:
Superior hole placement (cleaner, easier creation)
Protrusion to cut flexibility (consolidated/communized menus) • On-screen geometry highlighting (with dashboard filters)
One-handed mouse to part manipulation (spin/zoom)
Drawing view interface and management improvements
---
T-Minus Six Weeks—And a Long Way to Go
After six short weeks of using Pro/ENGINEER for detailed design and simulation, and performing dozens of tests on physical models, ENSER engineers were ready to bring in a number of manufacturing partners to review designs and start building the first prototype. After two weeks of production, ENSER was ready to present two early versions of the device both to its client and a small team of potential users. Venskytis remembers those first impressions well.
"It wasn't pretty. Even though the first prototypes were highly functional, the design was still very complex and the parts were very expensive. We needed to reduce the cost of the machine by nearly $10,000, so it was back to work. Fortunately, now that we were was a great project to get everyone working on Pro/ ENGINEER Wildfire," said Venskytis. "In the beginning, half of our team was fearful about making the move, but in the end, everyone was really happy that we did. The interfaces and tools were much easier than everyone anticipated, and much easier than Pro/ENGINEER 2001.
I'd say that we've easily increased our productivity by 20% as a result of the new user interface and design tools. We're very happy that we made the move."
---
Innovate with ENSER
---
ENSER's extensive experience as a leading engineering services company uniquely positions us above other local engineering companies to provide the best and most cost-effective solution. With over 70 years of industry experience offering engineering and project management solutions, we confidently support your programs and requirements with professionals from our Engineering and Technology Development Centers. Other local engineering companies have got nothing on us!